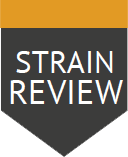 SATIVA HYRBRID
GORILLA GLUE #4


Taking first place in both the Michigan and Los Angeles 2014 Cannabis Cups as well as the High Times Jamaican World Cup, this multi award-winning hybrid's supremacy is no longer a secret, and consumers will search far and wide to get their hands sticky with Gorilla Glue #4.
Gorilla Glue is a bright and luscious looking strain with rotund resin-covered buds that instantly entice you. Typically a sample of this strain is densely compact and thoroughly cemented in crystals. Just breaking into a nug of this stuff is a reward within itself. As one of the most pungent strains on the market, the aroma simply engulfs your nostrils with its pungently sweet, and earthy essence. Given the Glue's parent strains Chem's Sister and Chocolate Diesel, you'll definitely find some sour notes on the flavor profile, but nonetheless a delicious smelling flower.
To match its robust aroma, this weed is impressively potent. We crushed up a nug into the bong to get a nice comprehensive taste. This is a ne
arly perfect strain for any occasion, easy to smoke, delicious, potent, and effective. Producing an equally intense high from both ends of the spectrum, Gorilla Glue will keep you giggly and joyous, but also might "glue" you to your couch. We found that this strain really delivers, so much so that you can go ahead and schedule in a nap before toking up. Guaranteed to ease any aches, pains, or ailments as well as mental stress and anxiety.