Product Review
Keef Cola
Orange Kush – 10mg Cannabis Infused Soda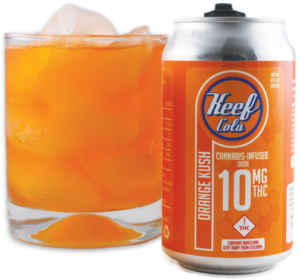 By:Gazette Staff
Extremely sweet, and surprisingly refreshing. The Orange Kush soda from Keef Cola is a sweet and crisp with almost no off-putting hash taste, but you can still taste that it is an adult soda.
Poured over ice, the soda fizzes and foams just like any other soda. As for the orange taste, I would have enjoyed a bit more of a tartness, but I still drank the whole can. If you're looking for a cool drink to sip on this summer, go ahead and crack open a Keef Cola! It will leave you refreshed and fully relaxed.
This flavor and many more, available at Nature's Herbs!