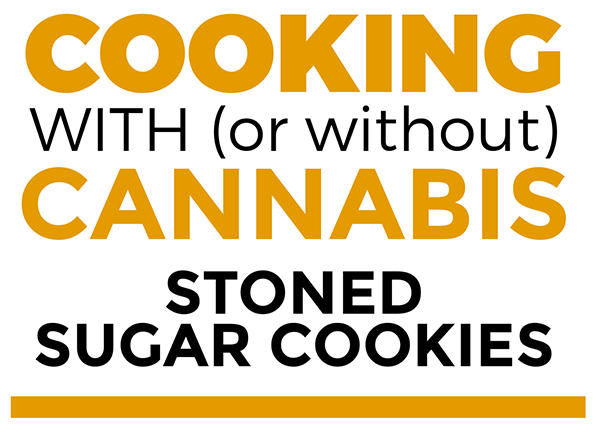 Stoned Sugar Cookies
Ingredients:
2 1/2 cups flour, plus more for rolling

1 cup sugar

1 cup cannabutter

1 egg

1 tsp baking powder

1 tsp vanilla

1 tsp salt

Optional: Powdered Sugar and Milk, for frosting
For less potent cookies, switch out any portion of the cannabutter and replace with standard butter as desired.
Preperations:
Beat cannabutter, sugar, eggs and vanilla in a large bowl on medium speed until thoroughly combined.

In a separate bowl, mix dry ingredients. Add dry ingredients to cannabutter mixture a little at a time, stirring until all ingredients are incorporated.

Cover dough and refrigerate for an hour or longer.

Remove dough from refrigerator and preheat oven to 375°F.

Roll dough on a generously floured surface to approximately ⅓" thick. Cut cookies (see below for thematic cookie cutter suggestions) and transfer to ungreased baking sheets.
Bake for 10-12 minutes or until lightly golden in color.
Remove from oven, transfer to cooling rack and let cool completely before frosting.
Yields 24 Cookies