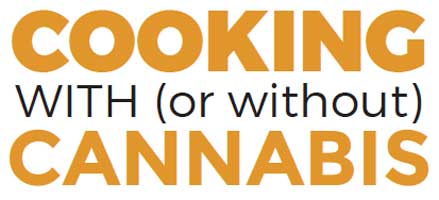 PEANUT BUTTER & BANANA PUPPY CHOW
Ingredients
6 cups of any variety of Chex or Crispex Cereal
1/2 cup banana chips
3/4 cup of semi sweet chocolate chips
1/3 cup peanut butter
1/4 cup Canna Butter
1/2 tsp vanilla
1 cup powdered sugar
Preparation
1. In a large bowl, measure cereal and banana chips. Set aside.

2. Bring about an inch of water to boil in a saucepan.

3. Place large bowl over the boiling water, stir in chocolate and peanut butter until melted.

4. Stir in vanilla and melted or room temperature Canna Butter. Do not microwave Canna Butter!

5. Pour chocolate mixture over cereal and stir until coated. Place contents in a large Ziplock bag.

6. Add powdered sugar to the bag and shack vigorously until evenly coated.
Yield: 6-8 Servings.