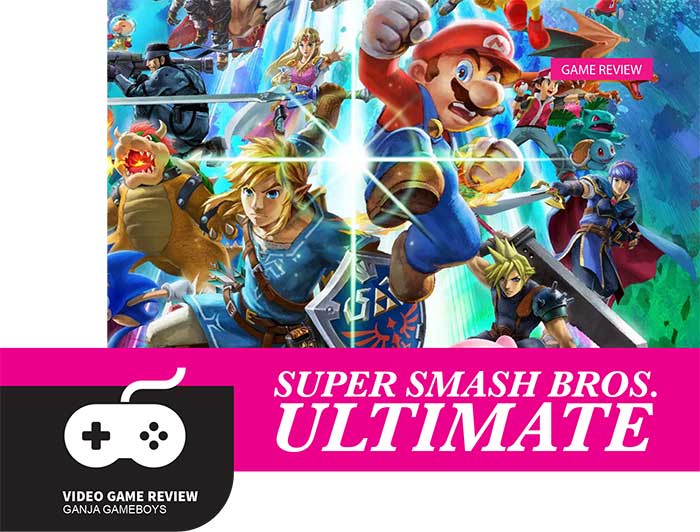 Game Review
Super Smash Bros. Ultimate
By: Ganja Gameboys
Ultimate brings refined, well-balanced, quality content as well as plenty of new additions which create the perfect combination to breathe new life into the series.
Sometimes it's hard to believe we've been punching our beloved Mario's face in for nearly two decades. What sets each game apart is how well it builds on what has gone before, and how much longevity it provides before it's left gathering dust on your shelf or fading away in the annals of your digital library.
If there's one thing Smash Bros. has always excelled at, it is celebrating the franchises it's built upon. Honoring the best of Nintendo history. Ultimate is no exception, and with even more franchises included this time around, it certainly feels like the most complete package. These days, the titles of Nintendo's big-hitting games seem to carry more credence and purpose than they ever used to.
An ultimate experience it definitely is, bringing together the familiar and combining it with the new to create a Nintendo game for the ages. Packed with content and neat little touches, this is the best Super Smash Bros. has even been. Redefining the Nintendo 64 original.
Multiplayer will undoubtedly command large chunks of your time, and as you would expect, there's an array of modes to choose from.