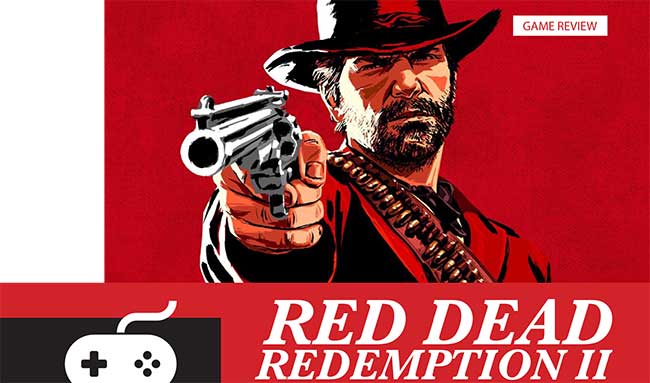 Game Review
Red Dead Redemption II
By: Ganja Gameboys
Red Dead Redemption 2 is a game of rare quality; a meticulously polished open world ode to the outlaw era.
The world of Red Dead Redemption II is defined by violence, both in its passive and active forms. Bandits roam the highways, stealing from the wealthy and poor alike. Predators mercilessly hunt and kill their prey in the unforgiving wilderness. Men of industry don't blink twice stepping over the bodies of the sick and the dead. In this primordial stew of fear and savagery, the outlaw Van der Linde gang feels right at home.
Using the word "epic" to describe Red Dead Redemption II feels understated. This is the biggest and most cohesive adventure Rockstar Games has ever created. A rare harmony exists between the narrative, gameplay systems, open world, and quest design. Their interdependent nature makes it tough to talk at any length about each individual element without venturing into spoiler territory; the fashion in which these elements mingle and merge over the course of the journey is interesting to witness.
Rockstar Games has outdone itself again with Red Dead Redemption II. a technical triumph that every gamer should experience.