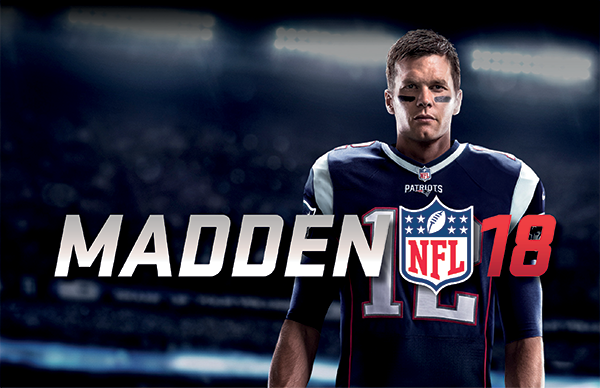 Video Game Review

Madden 18
By: Ganja Gameboys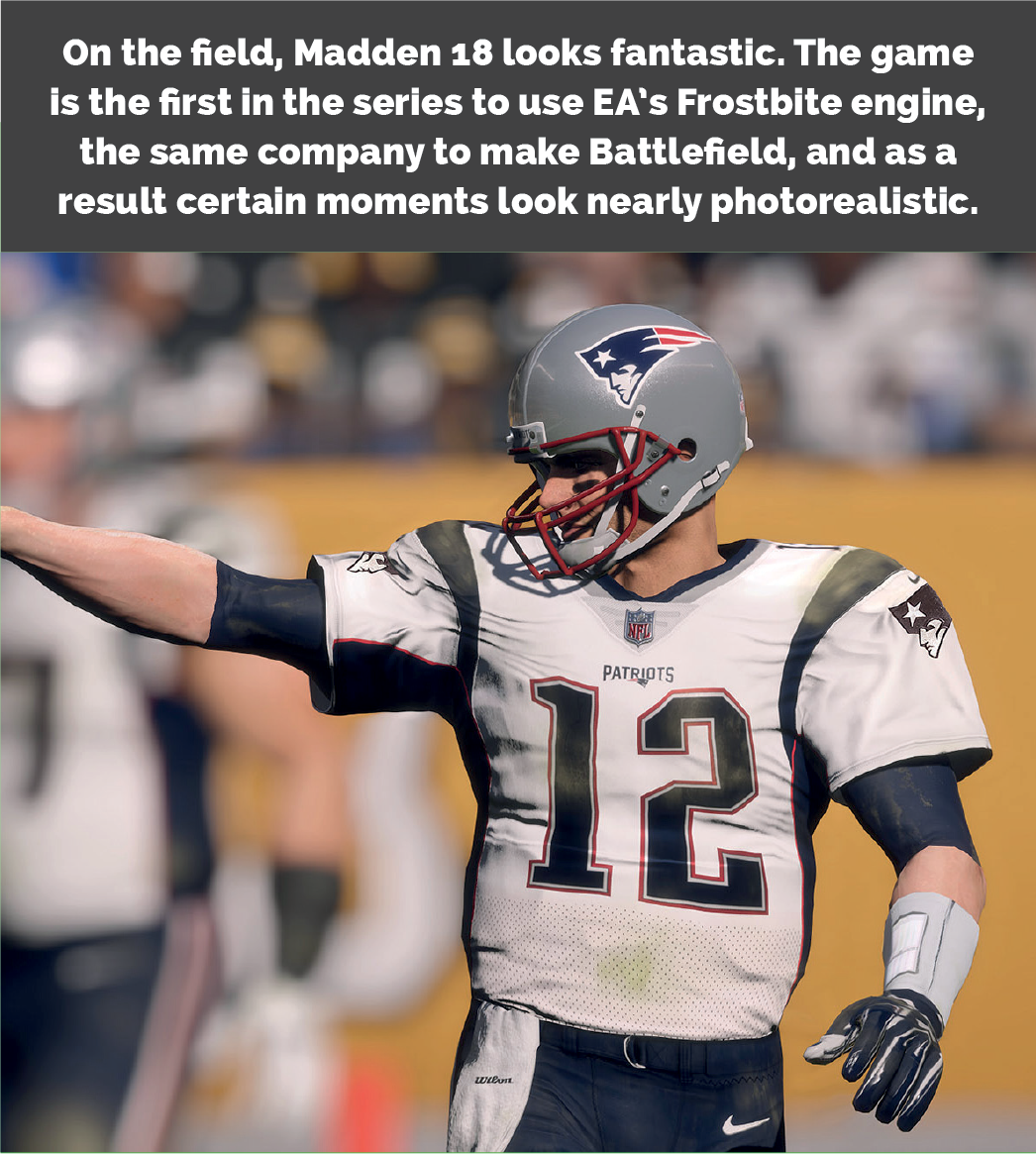 After almost 30 years, the Madden NFL series is rarely surprising to seasoned players. Fans mostly understand what to expect each year: a handful of small but meaningful mechanical modifications, roster updates, and slight graphical improvements. Madden NFL 18, however, is highlighted by one of the most significant additions in the series history. A full story mode and a new, much more graphically capable engine. And due in large part to the Longshot story, it is a marked improvement over the last several entries in the series.
Madden has never tackled the personal side of football, but this year they have presented us with Longshot mode – a look into the personal life and journey of an NFL athlete. For the first time in Madden, Longshot actually references how much so many people invest in the sport, and how high the stakes are for them. For instance, you play as the main character Devin Wade, a star football player from his small Texas town, who's quit his college team after a family tragedy. You navigate through Wade's attempt to return to football, traveling to the NFL Combine in order to impress scouts. Longshot is unexpectedly deep. It's a fully fledged, dialogue driven adventure game with multiple endings, broken up by short moments of playing football. It leaves you with making decisions that affect both the people around you and the scouts' perception of you.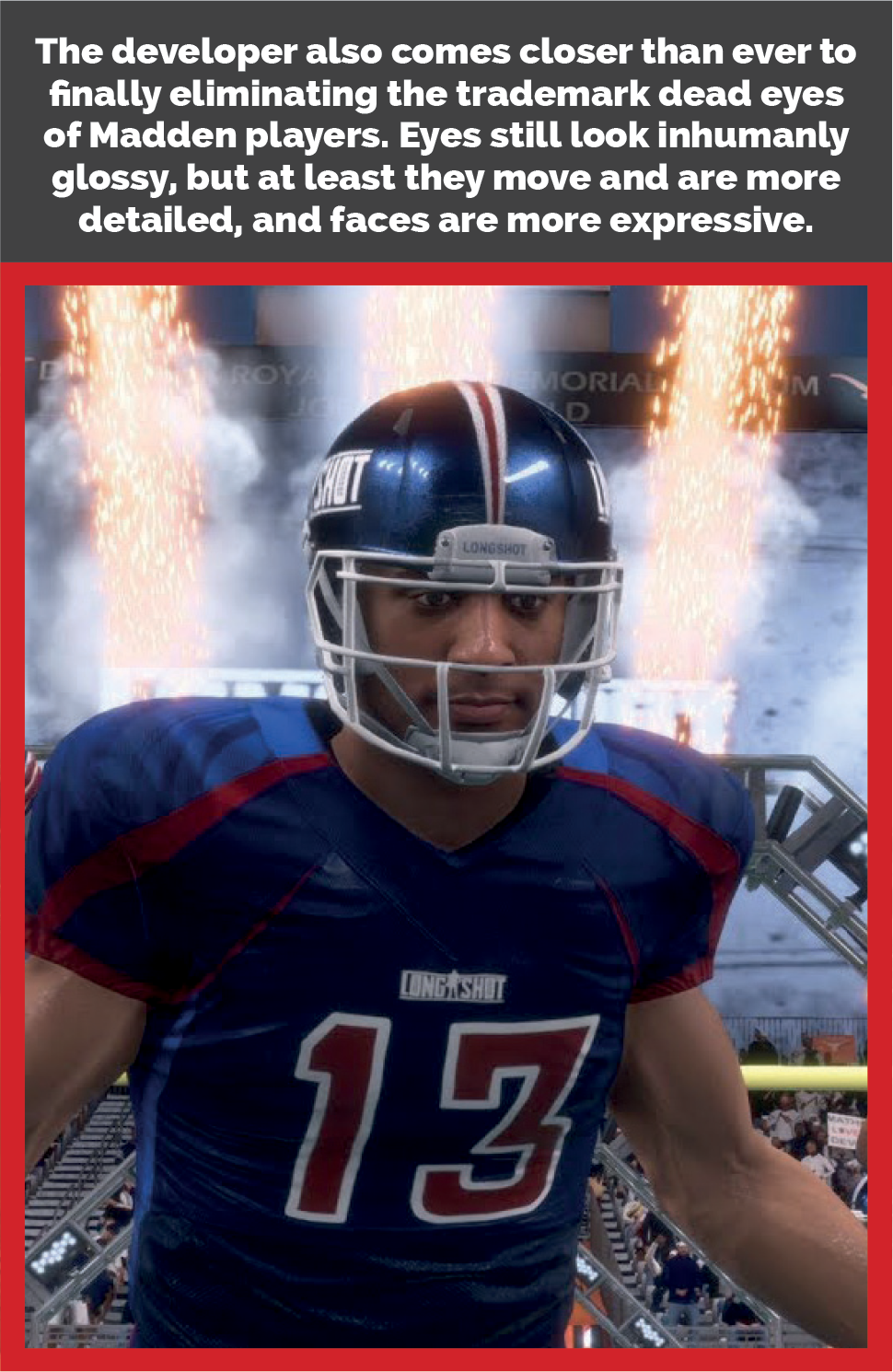 Overall, Madden 18 marks an unusually large shakeup in a series that, due to its annualized releases, rarely features much more than small, iterative changes. The Frostbite engine allows the game to reach new levels of realism in its visuals, and EA has put a lot of effort into constantly evolving the game to keep it in line with real-world events. And if that isn't enough it's still a really great football game.