Video Game Review

God Of War
By: Ganja Gameboys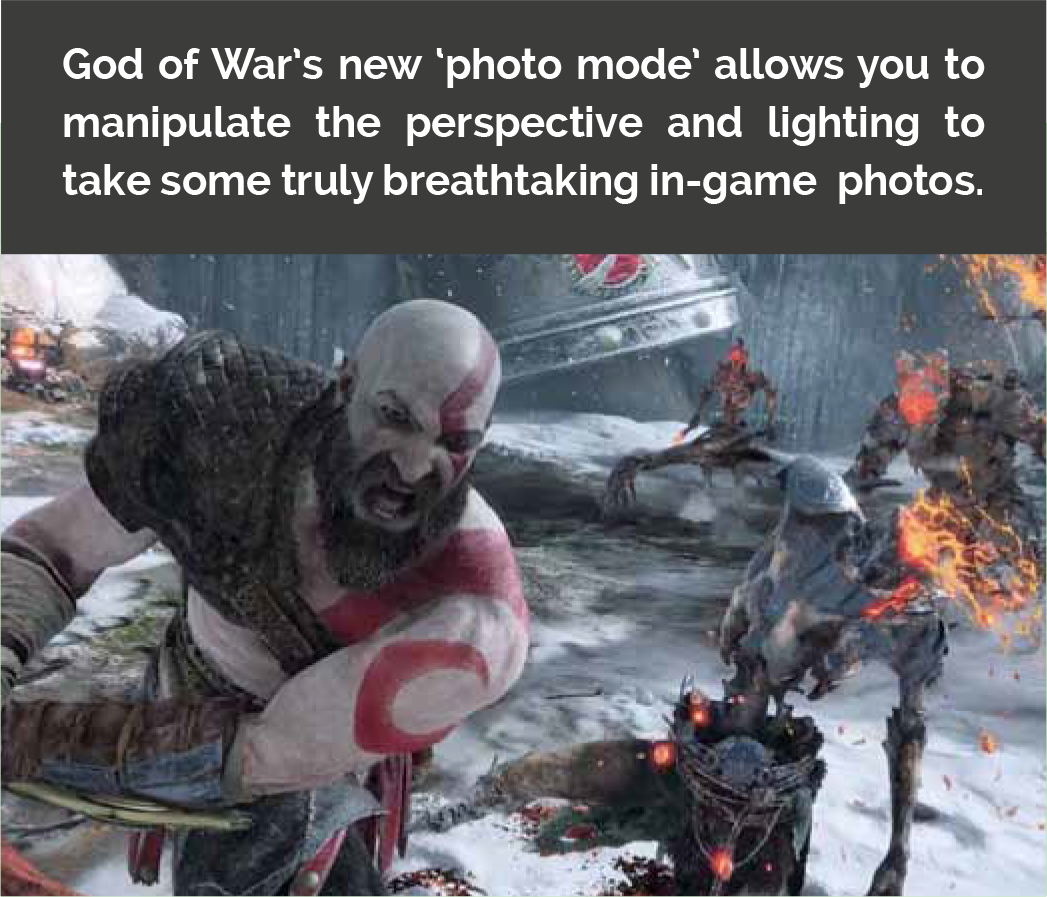 The God of War series has, until now, stuck very close to the original standards set in the initial 2005 release. Now we're five games and a decade later, and it makes sense that Sony would reboot this beloved franchise from the aged hack-and-slash series it was. Like many other popular franchises that have reinvented themselves in recent years, the new God of War frames itself as an openworld RPG. It also shifts its narrative to embrace Norse mythology, ignoring the iconic Greek legends that were the basis for every game prior.
There are quite a few reasons why these new structural transformations are a good thing, however,
it's what's become of the main character Kratos, that leaves a bold impression. The once constantly furious, bloodthirsty icon has transformed himself into a struggling, but caring father figure. However, with his young son Atreus to protect and guide, we also see Kratos take a deep breath and bury his savage instincts in order to set a positive example.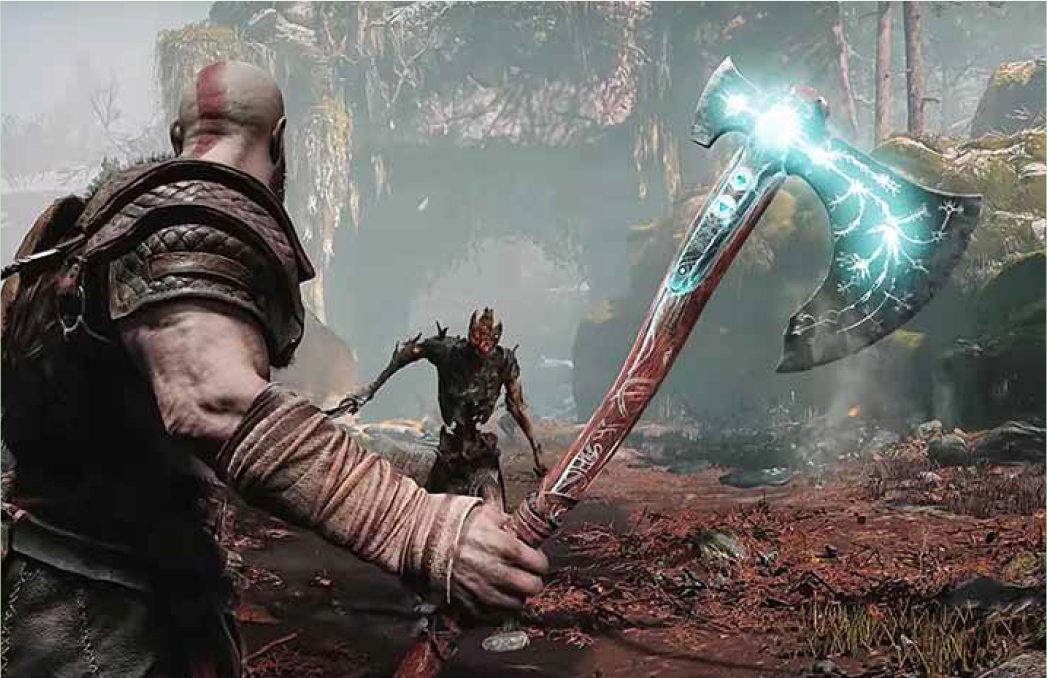 God of War is full of technical and artistic beauty. It is without a doubt one of the best-looking console games ever released, with every breathtaking environment and mythical character exhibiting impressive attention to detail. The vision behind all of this is evident in Kratos' meticulously rugged physique and weathered equipment, in the atmospheric effects that transform believably rustic environments into the stuff of dreams, and in the overall design and structure of the world itself.