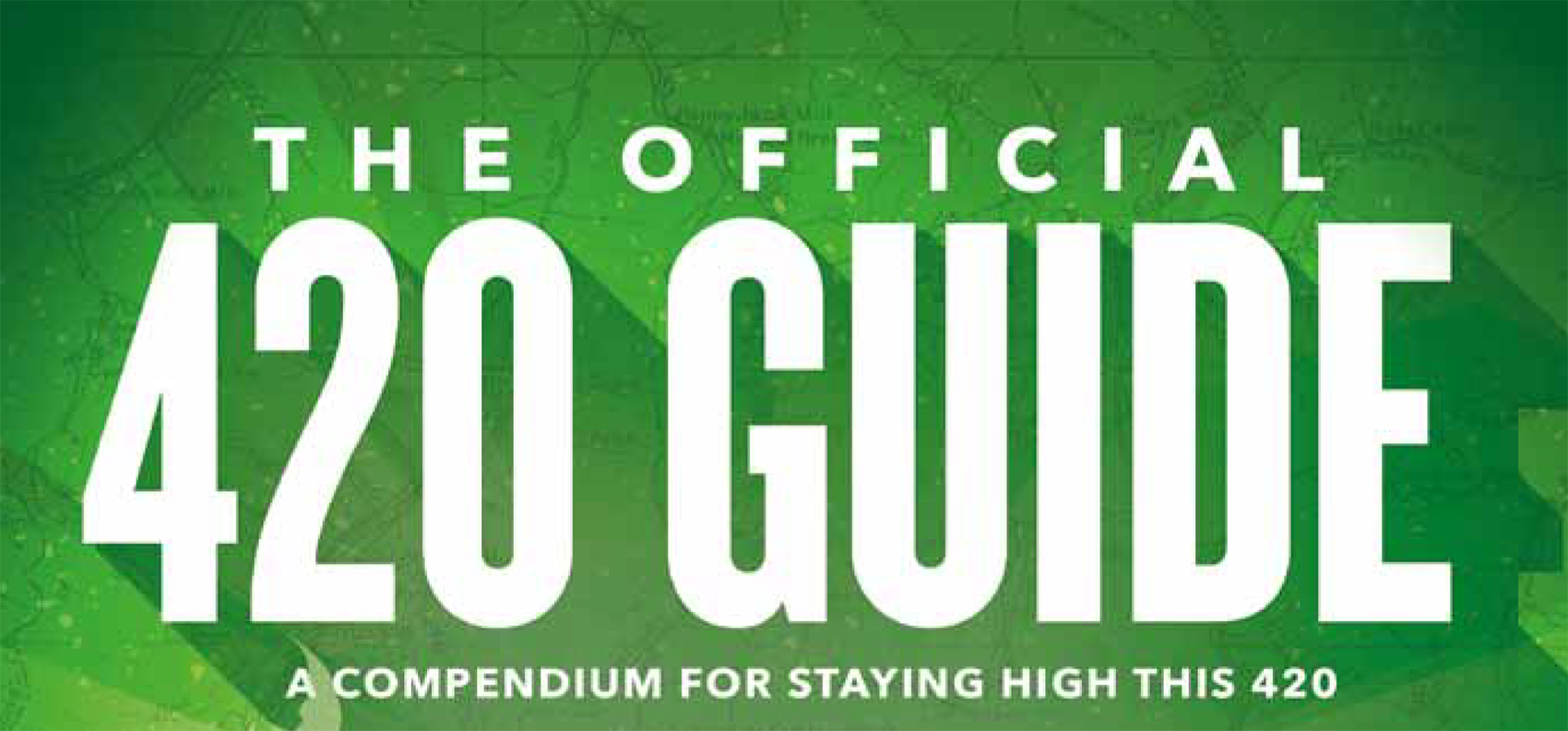 The Visitor's Handbook To Colorado Dispensaries
By: Reshaunda Evans
I'll start with this: I'm no Mary Jane Goddess smoking pure Afghani hash or $300 blunts from the 4/20 fairs. Hell, the first time I dabbed, I passed out in front of hundreds of people. It's amazing, the knowledge acquired and retained once you start selling weed; it wasn't until I became a budtender that I realized an eighth and 3.5 grams are the same thing, or that you should wait 2 hours between edibles. The most important thing I've learned from buying and selling marijuana? No matter how legal it is, no matter how mainstream we make it: someone's bound to make it weird.
To avoid getting lost in all the noise, I've created a comprehensive guide, so you can easily access greater highs on your adventures. Let's get started.
IDENTIFICATION
You'd think this shouldn't be so much of an issue, but you'd be wrong. For simple ease of understanding, here's what you need to know:
21+ ONLY. If you are younger than 21, you're not going into the budroom.
Valid ID ONLY. We only accept these government issued IDs:
Driver's License
Passport/Passport Card
Military ID
If the receptionist/security guard says your ID isn't accepted, don't argue with them about why it should be.
Alright, you've made it past the receptionist/security guard, and you can enter the fabled budroom.
BUDROOM ETIQUETTE
Yes, there are some budroom conduct rules. No, they are not difficult to follow.
Don't talk about purchasing for someone else.
Don't talk or ask about how to take product across state lines.
Maybe you haven't noticed, but the Don'ts mostly focus on discussions about doing anything blatantly illegal.
Don't handle the product on your own.
Don't feel you have to rush out the door.
ASK YOUR BUDTENDER
Your budtenders are here to guide you through all the flower, edibles, concentrates and topicals. Whether you know what you want ahead of time or not, one of the best ways to get your bearings during a dispensary visit is to ask your budtender. Don't come in to settle for just a pre-roll when you really want to try some edibles! Get recommendations on strains they like or ask for strains that might best suite your needs. Let the budtender be your guide. Looking for something for headaches? Ask. Looking to be inspired to finally deep-clean your home? Ask. Budtenders have heard it all; trust me when I say, there's no stupid questions.
If you're not a smoker, that's okay. One of the best things about the dispensary experience is that it's not just about the trees. I found from a little exploration that salves and lotions work great for sore bones from Colorado's forever bi-polar weather. You'll find shelves stocked with everything from chocolates and drinks to lotions and rubs. There will be products you can't get anywhere else, so enjoy trying a few while you're in town.
There are three strains to choose from:
Indica strains tend to make you feel calm-almost sedated and offer more of a full body high. If you're looking to Netflix and chill, eat some snacks and take a nap, Indica is perfect for you.
Sativa strains offer the complete opposite affect and are great for a daytime high. If you're planning to get high and do something fun, you'll want to go with a sativa or sativa dominant strain.
Hybrid strains are exactly what it sounds like, a mash up of both Indica and sativa for those of you looking for combination high. Explain the type of high you want to your budtender and you'll
find yourself walking out with a nice hybrid to get the job done.
While browsing, be cognizant of the wait that you just dealt with and try to move through the dispensary at a reasonable pace. Touching cannabis without asking first is frowned upon. Cannabis novices should be cautious with THC-infused products such as edibles, as well as concentrates. These cannabis products can be extremely potent, and their psychoactive effects can vary significantly from smoking flower. I myself am guilty of using Google voice to call in because I had over done it, passed out, and woke up stuck.
Most dispensaries will operate on a cash only basis as the industry struggles to obtain access to the banking system. Some dispensaries, however, have found merchant accounts that will take debit cards; you're best off calling ahead if you need to use a card. After your visit, reflect on the service you received, the quality of the products you purchased, and the shop's general atmosphere. Did you love you're experience? Let them know. Did your budtender answer all your questions and help you find the right products? Let them know. Leave reviews or follow your favorite product or dispensary on social media. This helps employees and companies improve their service, allowing you to give credit where it's due, and provides future visitors with a sense of what to expect. It's simple!