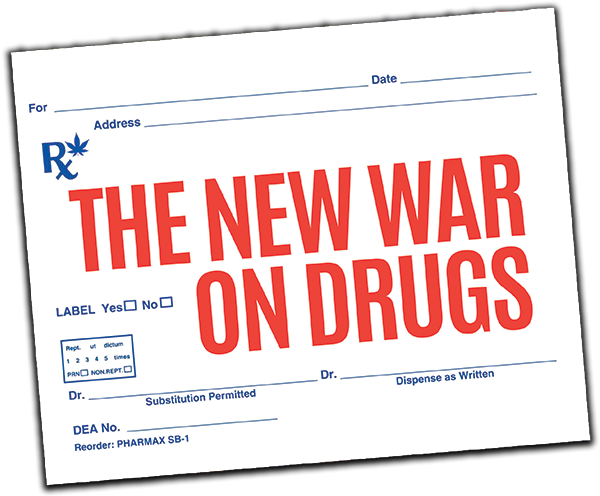 The New War On Drugs
By: Gazette Staff
Every day, over 115 individuals in the US die due to opioid misuse or overdose. The addiction and abuse of this substance, including: heroin, prescription pain relievers, and synthetic opioids, as a strict national dilemma that affects public health and social economic welfare.
According to the Center for Disease Control and Prevention, the total financial burden of opioid misuse in the US is around 78.5 Billion Dollars per year, which includes the expenses of medical care, addiction treatment, lost productivity, as well as a high rate of involvement of criminal justice.
Back in 1990, pharmaceutical businesses reassured the medical community that patients will not become obsessed with opioid pain relievers, and doctors started to prescribe these drugs in large numbers. This resulted in a widespread diversion and mistreatment of these drugs before it ever became clear they could indeed be very addictive. Ever since then, the rate of opioid overdoses have been on the rise. In the year 2015, over 33,000 Americans died due to an overdose of opioids. The same year, an estimated two million people in the US suffered from drug use disorders associated with these prescription opioids, and 591,000 suffered from heroin use disorder.
Legalized medical cannabis could lower misuse of opioids in states with recreational cannabis dispensaries. Experts observed upwards of a 14% reduction in the use of opioids, and an almost 7% decrease in opiate prescriptions filled in regions with medical cannabis regulations.
A number of the states analyzed by experts have medical cannabis regulations all through the 5-year study period; some never had medical cannabis, while some endorsed laws during those five years. So, what they were able to do is ask what occurs to physician performance when it comes to opiate prescribing if and when cannabis becomes obtainable. There are considerable decreases in opiate misuse in states that have started medical marijuana dispensaries.
With the current epidemic of opioid abuse, dependence, and fatalities, clinicians are being asked to control their prescribing of narcotic medications for pain. Federal guidelines emphasize tapering, discontinuing, and limiting initiation of these drugs except in provision of end-of-life care. Reducing reliance on opioids, however, is a massive task. According to one estimate, more than 650 000 opioid prescriptions are dispensed each day in the United States. Unless the nation develops an increased tolerance to chronic pain, reduction in opioid prescribing leaves a vacuum that will be filled with other therapies.
Based on these facts and findings, medical cannabis can be a useful tool in treatment for all kinds of chronic conditions which can be utilized to reduce the abuse and use of prescription opioids. That alone should make lawmakers and regulators take a serious look at Marijuana regulation on a federal level to address this nationwide issue.