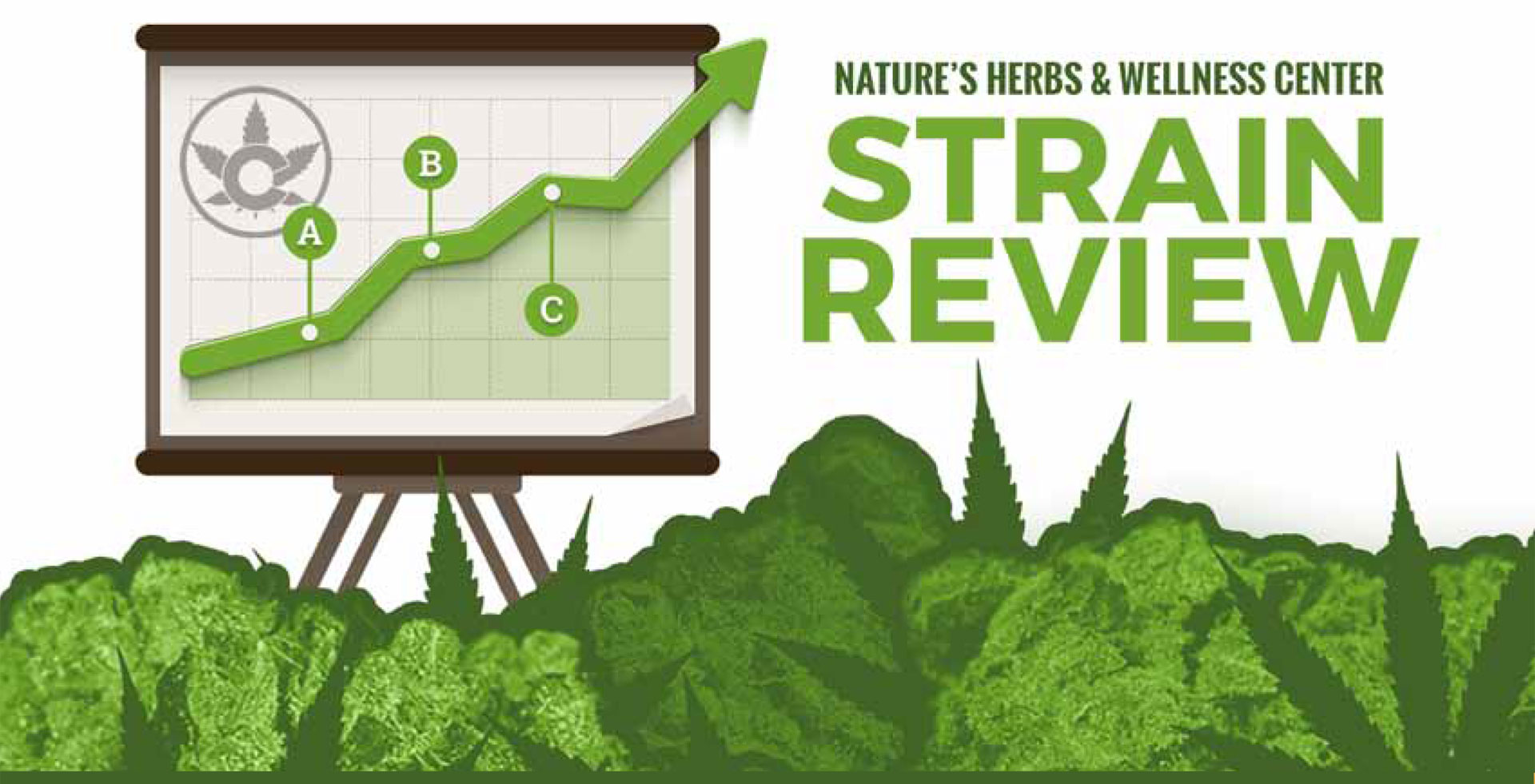 Nature's Herbs & Wellness Center
Strain Review
By: Gazette Staff
Higher than ever…
Well the new test results from Nature's Herbs and Wellness are in and their numbers are looking higher than ever. On our smorgasbord of quality buds we bring you three of the highest testing strains available on the shelf. We've curated this list to showcase various flavors and levels of potency all of which will leave you more than satisfied.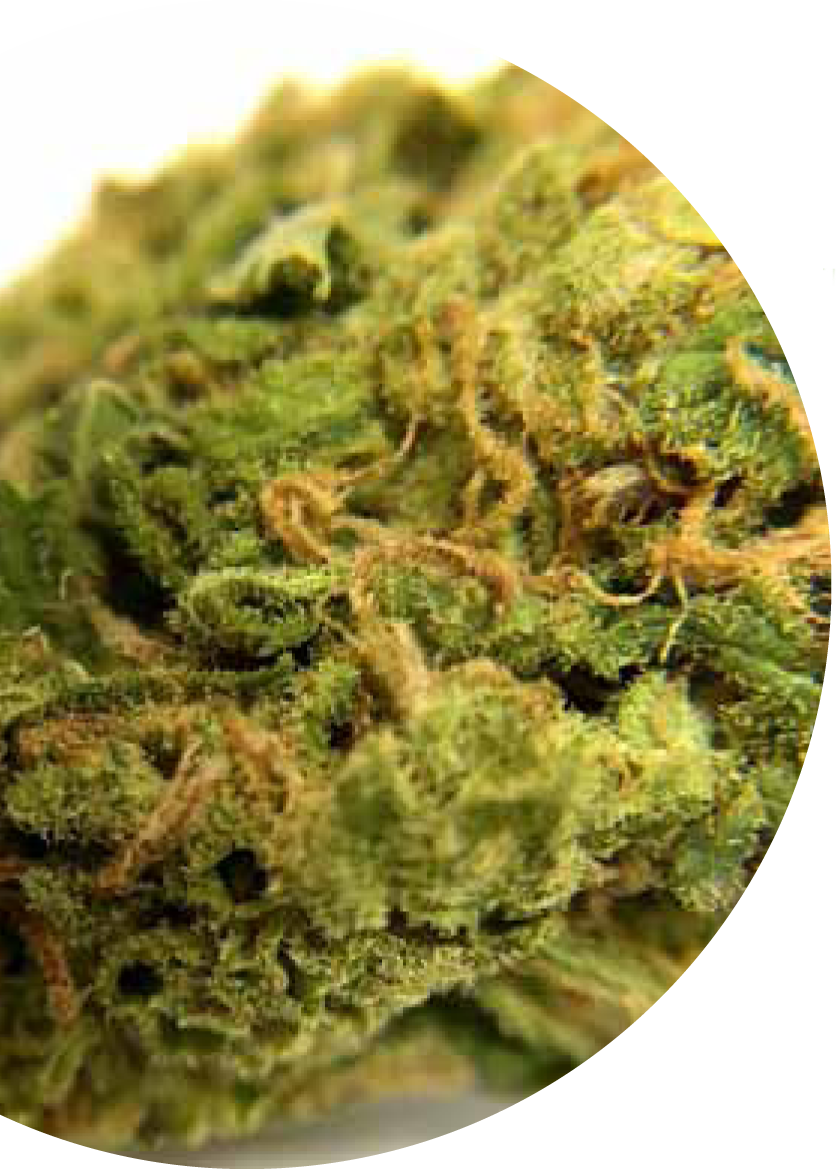 Island Sweet Skunk (ISS)
First, we're kicking off things the right way with a heaping nug of Island Sweet Skunk. Your one way ticket to the inside of the hut of a medicine man along a beachside in Cabo. Testing at a whopping 29%, this mind blowing Sativa will perk you right up and invigorate your mind with a staunch head high.
As soon as you open the jar you are struck with a colorful and skunky aroma infused with a rich tropical scent. The high produces a jovial and exuberant response that inspires creativity and calms the body with an overall relaxing sensation. Combine that and bright and focused head high and you have yourself a quality sativa on your hands. Typical side effects include; light cottonmouth and red eyes that one might find commonplace with a strain this high in THC content.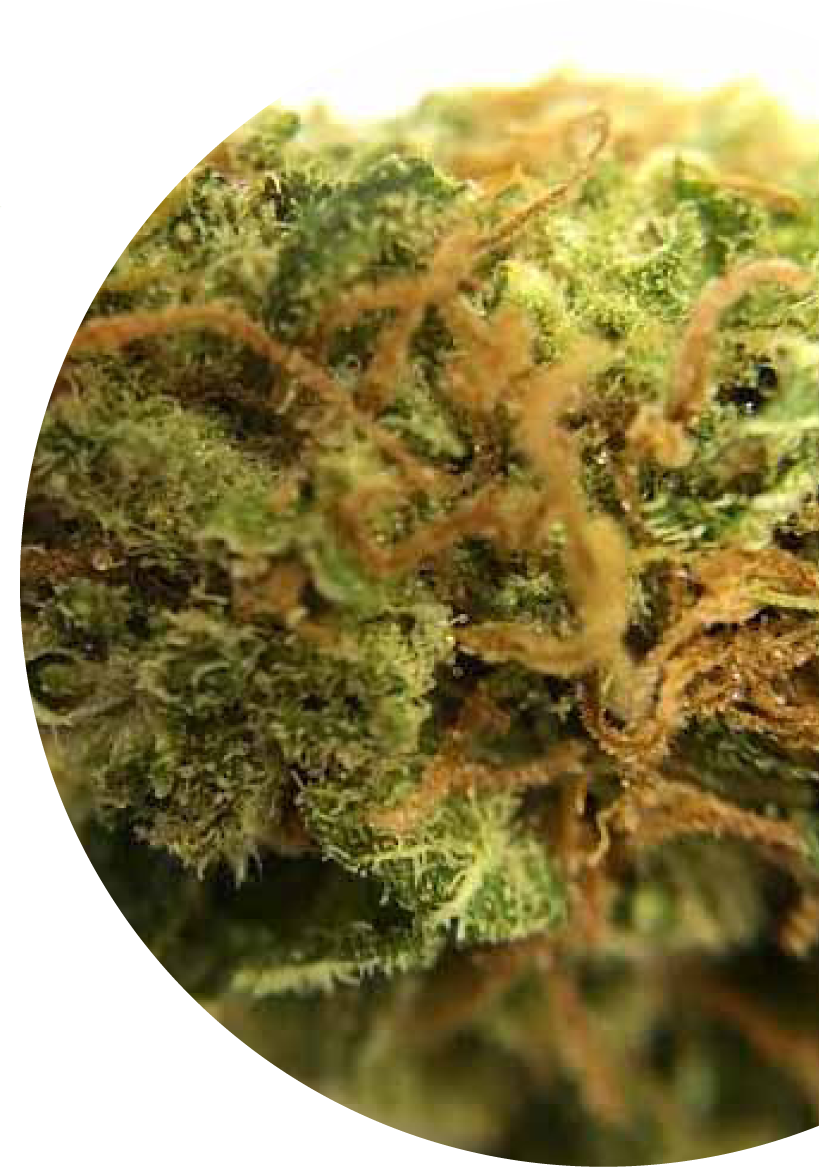 Hash Plant
Next up on our list is the wholesome and full-bodied Hash Plant. This 90% indica dominant blend reminds us of a nice fine aged scotch. Testing in at 26% THC content, Hash Plant is the process of critical selective breeding with other strains like Northern Lights.
At first taste you'll notice a rich and oaky body balanced with a cinnamon and clove finish that is reminiscent of cookies and tea by a cedar campfire. The head high hits at a lower frequency that gradually rises upon further consumption. You'll experience a noticeable and present body high that relaxes the tension in your body without clouding up your mind… too much. Hash Plant almost feels like the Yin to ISS's Yang. Similar in that they are both very mellow, but Hash Plant seems to have a greater demand for repose.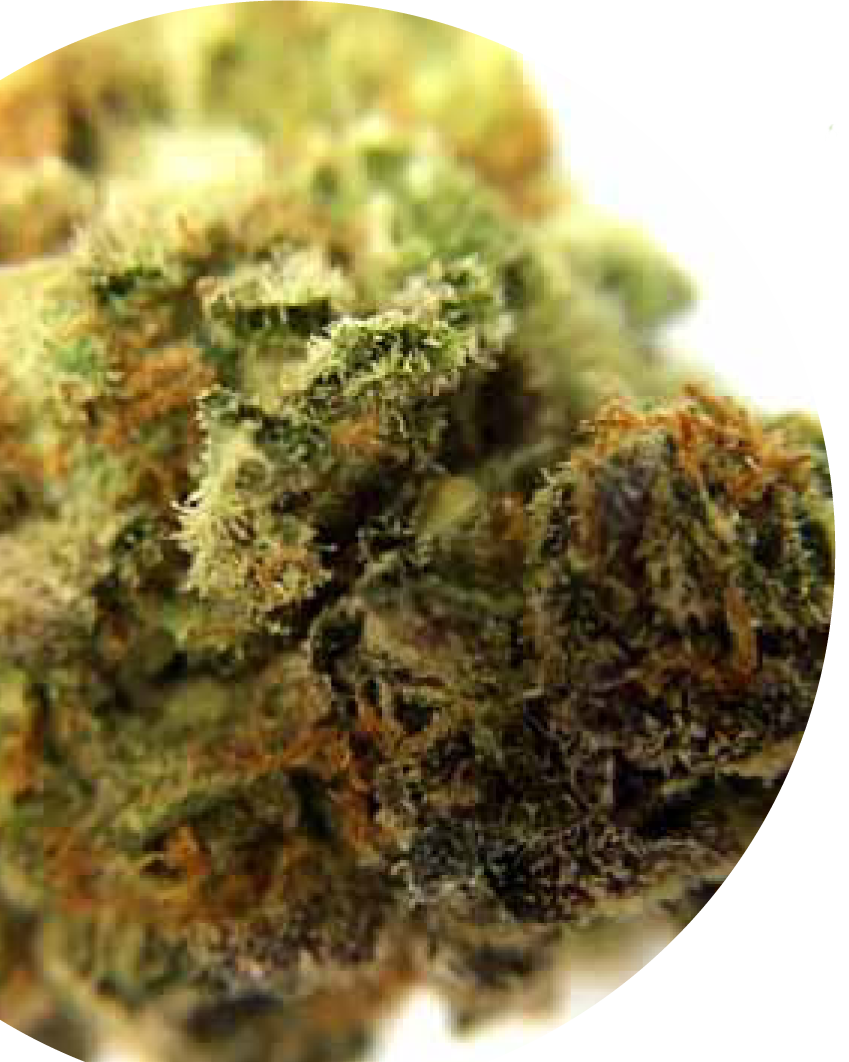 Durban Poison
Last but certainly not least is the native sativa strain Durban Poison. With it's roots originating in South Africa, this strain is world-renowned for its sweet smell and energetic and uplifting high from head to toe. Testing in at a whopping 28% THC, get ready for a full body and head high. It's a real all-encompassing experience.
The sweet and piney flavors within this strain taste delicious and pair nicely with a busy day at the office or outdoors on a nature walk. Durban Poison picks you up and doesn't let you down. As one of the racier sativa's we've enjoyed, we found DP to have an extremely gradual come-down and could not recommend this strain more.