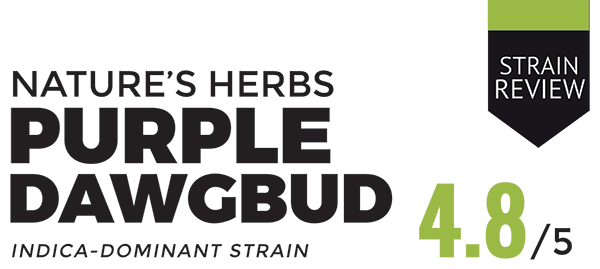 Nature's Herbs
Strain Review
Purple Dawgbud
Indica-Dominant Strain
By: Gazette Staff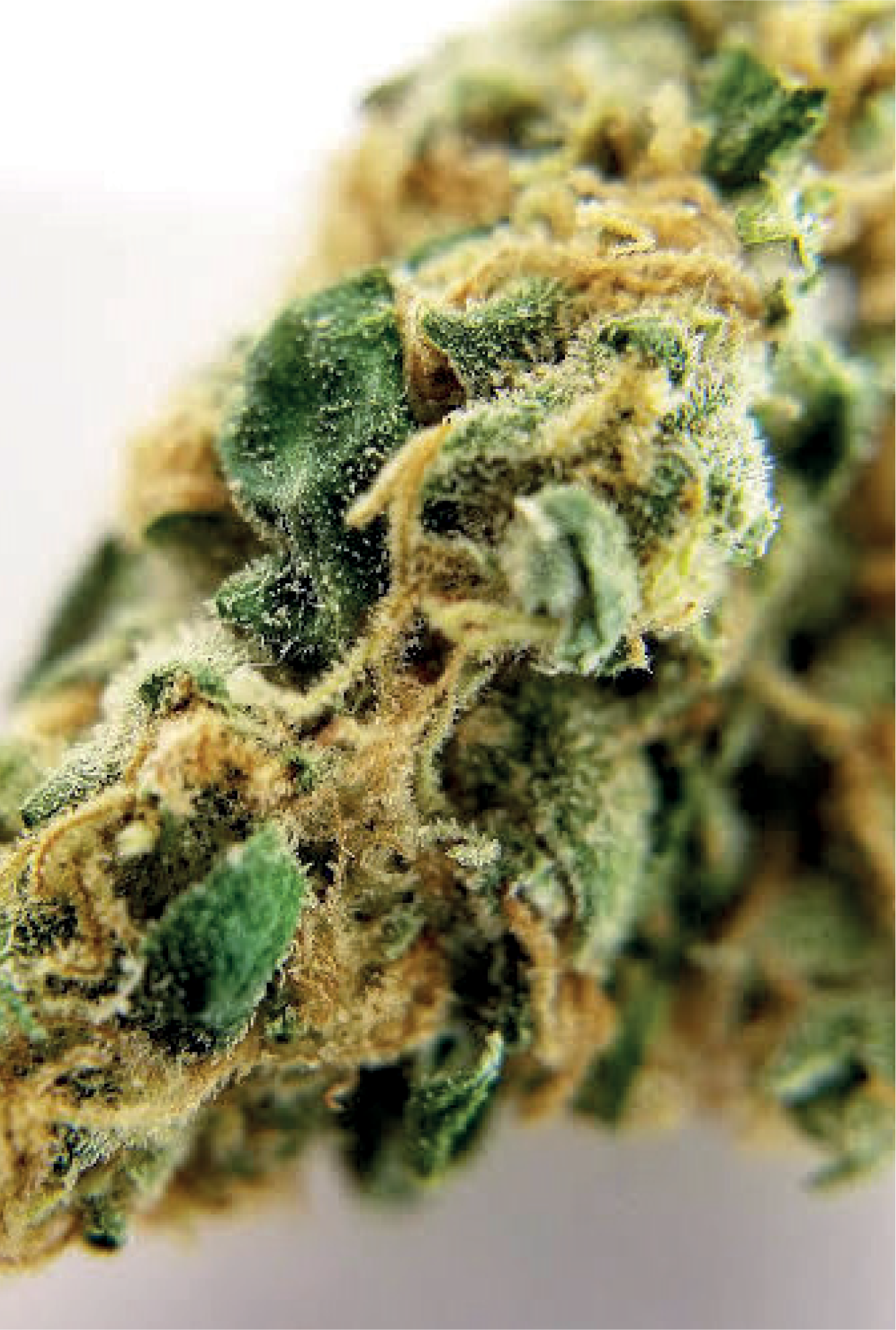 A descendent of the hugely popular Indica, Purple Urkle, this indica-dominant strain weighs in at whopping 28% THC. Our deep green and orange buds were cured perfectly, and even though we didn't have to use a grinder, we did anyway. Purple Dawgbud's fruity aroma was among the first thing that hit our senses. While not one of the strongest smelling strains we've tested, it is definitely among our favorites when it comes to the quality of the smell and taste. Candy-sweet notes of grape and berry are the dominant overtones here; and those flavors carry over into the taste of the bud nicely.
Right away you can tell this is going to be a relaxing high. The body affects are heavy and inundating. Users who deal with ailments ranging from inflammation to chronic pain will love to medicate with Purple Dawgbud. In addition to being one of the tastier strains we've indulged in recently, the relaxation and calming effects of Purple Dawgbud can sometimes lead to a deep and peaceful sleep, which is almost never a bad thing.
Bottom line, if you're looking for a top-notch quality indica, look no further than the top shelves at Nature's Herbs for a couple choice buds of Purple Dawgbud. You simply can't go wrong here.