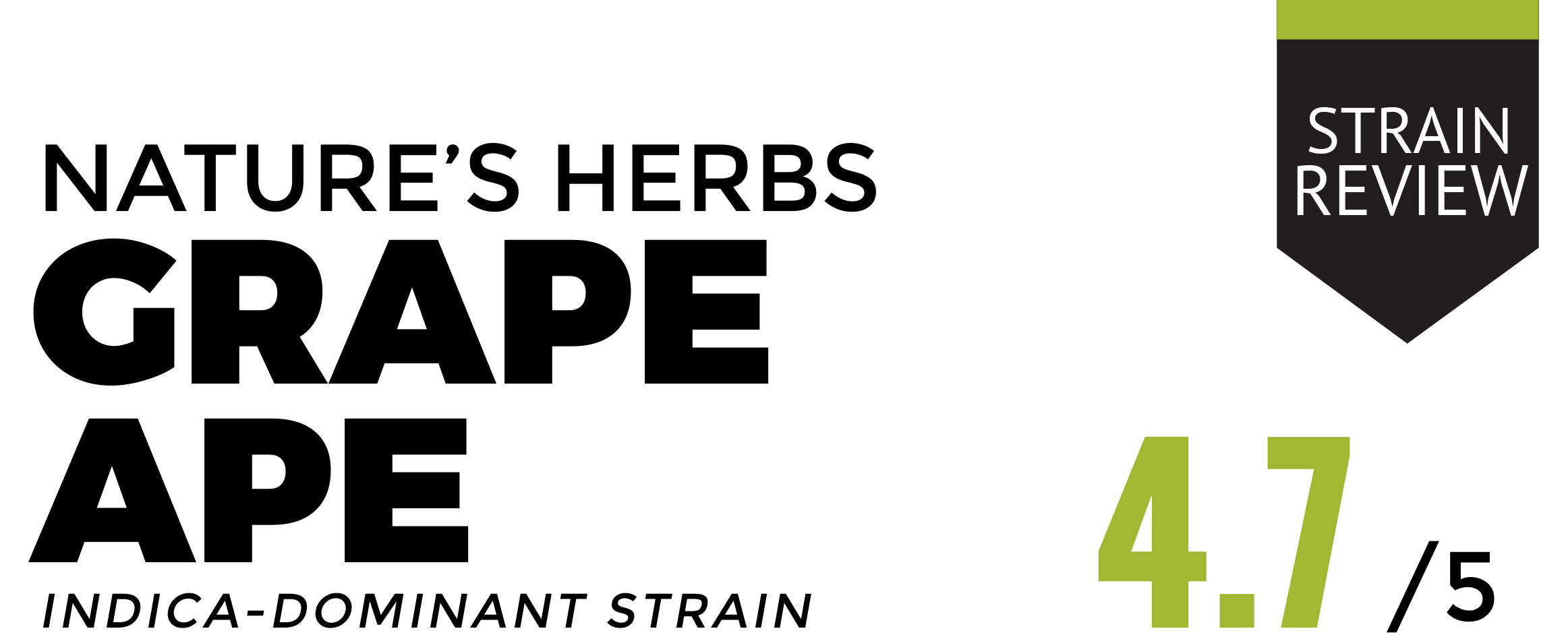 Nature's Herbs
Strain Review
Grape Ape
Indica-Dominant Strain
By: Gazette Staff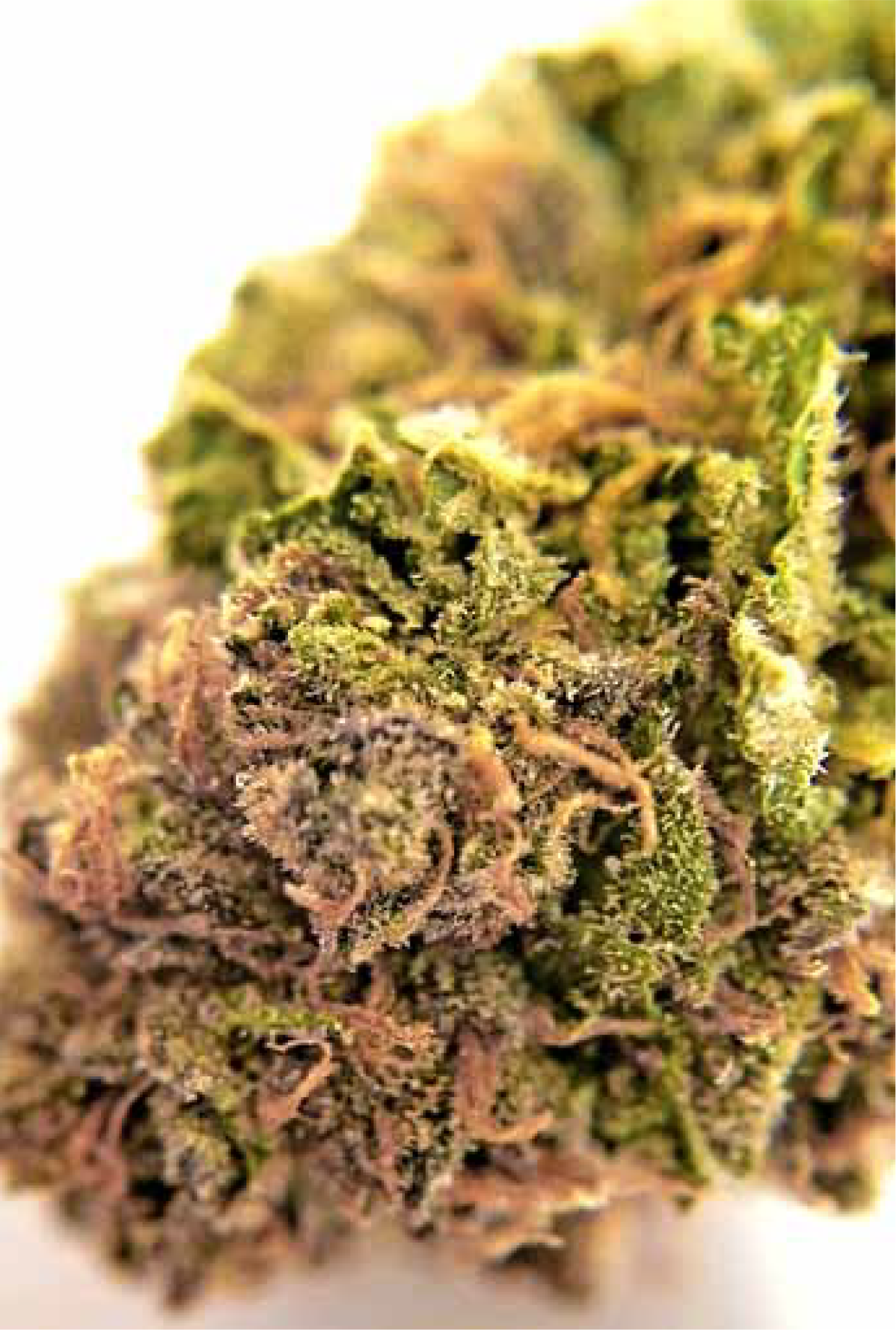 Known for it's distinct Grape smell and purple hues, Grape Ape is a dominant Indica and truly a force to be reckoned with. Much like the great taste and smell of the bud, this heavy indica dominant strain is a pure delight through and through. Sweet notes of berries and grape are the dominant flavors that come to mind. Our batch was a dark green and purple mixture of some tasty looking bud.
Considering the name of the Grape Ape strain, you can assume that there is a great deal of "purple" influence. This is true but Grape Ape also has some genetic roots in the "Skunk" family, a Sativa known for an uplifting cerebral effect. With Grape Ape, some people will find the best of both worlds. Grape Ape is both a relaxing and cerebral high that could easily end in a great nap or thoughtful discussion. It really is no wonder this strain is known to treat patients with chronic pains and insomnia.
This is one of our favorite strains at Nature's Herbs and Wellness and would suggest it to almost anyone looking for a fresh new Indica to try out.