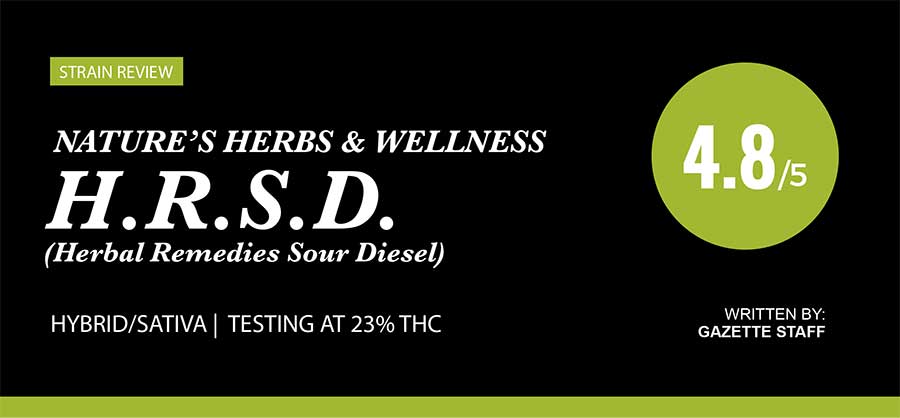 Nature's Herbs & Wellness
Strain Review
H.R.S.D.
(Herbal Remedies Sour Diesel)
Hybrid/Sativa Strain | Testing at 23% THC
Written By: Gazette Staff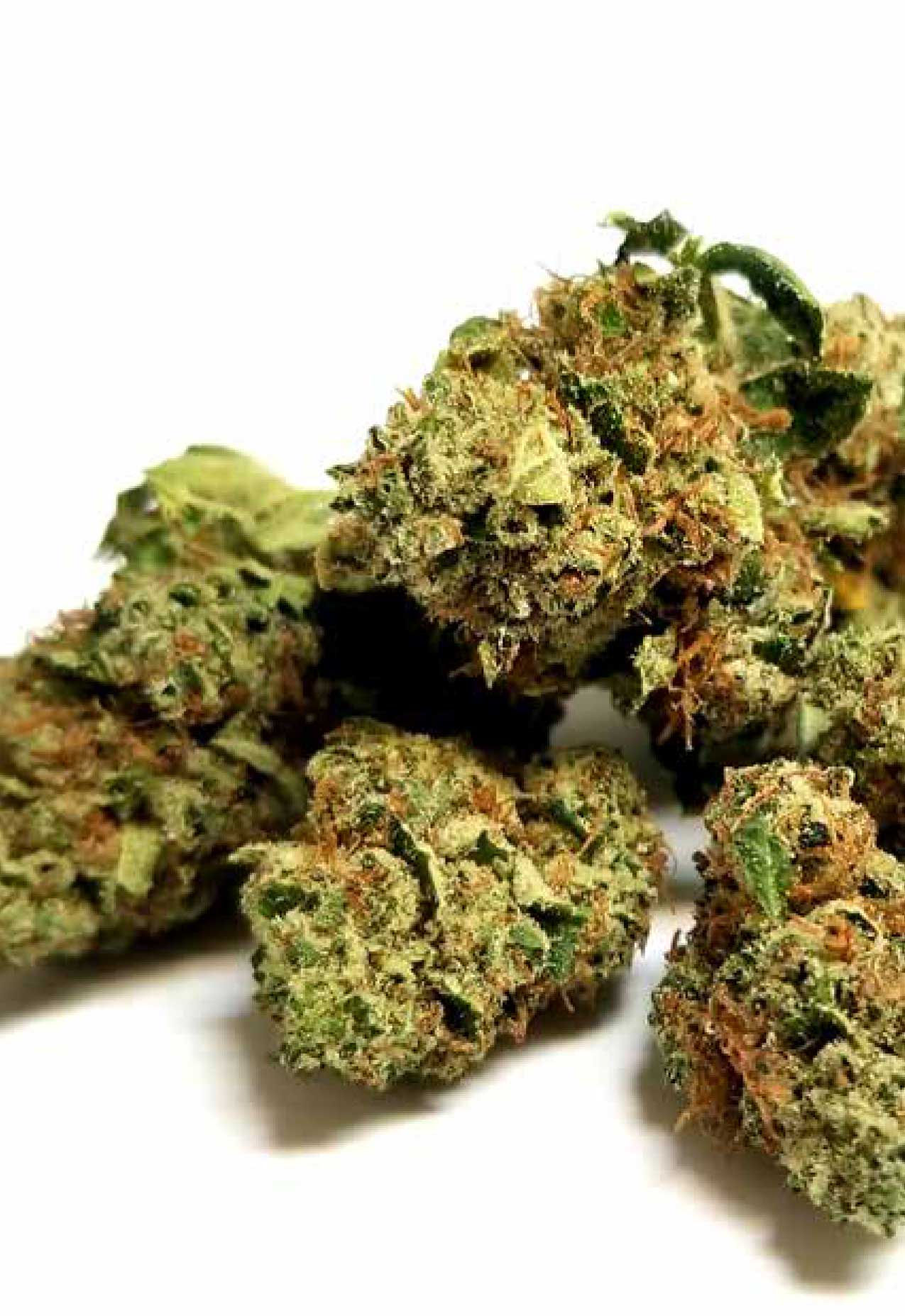 H.R.S.D is a little different than the original Sour Diesel, but just as good! It has a little darker hue then its original counterpart but still a strong pinene smell and you will also get some delicious citrus scents in there as well. It is still a very sativa dominant strain, I would say it is a motivational head high. It takes you to the perfect relaxation state of mind and you're still able to accomplish so many things at the same time.
We smoked a blunt rolled with some H.R.S.D and it was almost a little over kill, or we should've invited more people. It was a great, quick high that tasted fantastic when you smoked it, you know it's strong when you do not even taste the wrap! It didn't take too many passes before we were all pretty high. It was great because it was a morning blunt and allowed us to be highly productive throughout the day.
Would strongly recommend this strain to anyone who is a fan of the original Sour Diesel, as it is like the apple, it didn't fall to far from the tree. H.R.S.D is testing at 23% THC and can definitely stand on its own.