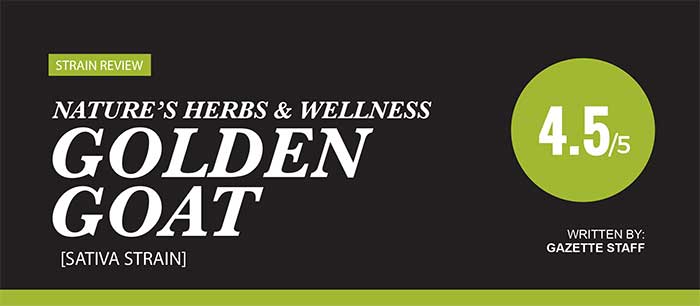 Nature's Herbs & Wellness
Strain Review
Golden Goat
[Sativa Strain]
By: Gazette Staff
Winters in Colorado can get cold, so this month if you are looking to escape, the Ganja Gazette has you covered. This new year, we recommend you take a vacation straight away and take off to your own tropical beach paradise with our strain of the month, Golden Goat. Legend has it that Golden Goat was fortuitously created by mistake in Topeka, Kansas, when a male Hawaiian-Romulan pollinated Island Sweet Skunk. This very specific genealogy suggests that Golden Goat is a true Sativa with some heady heritage.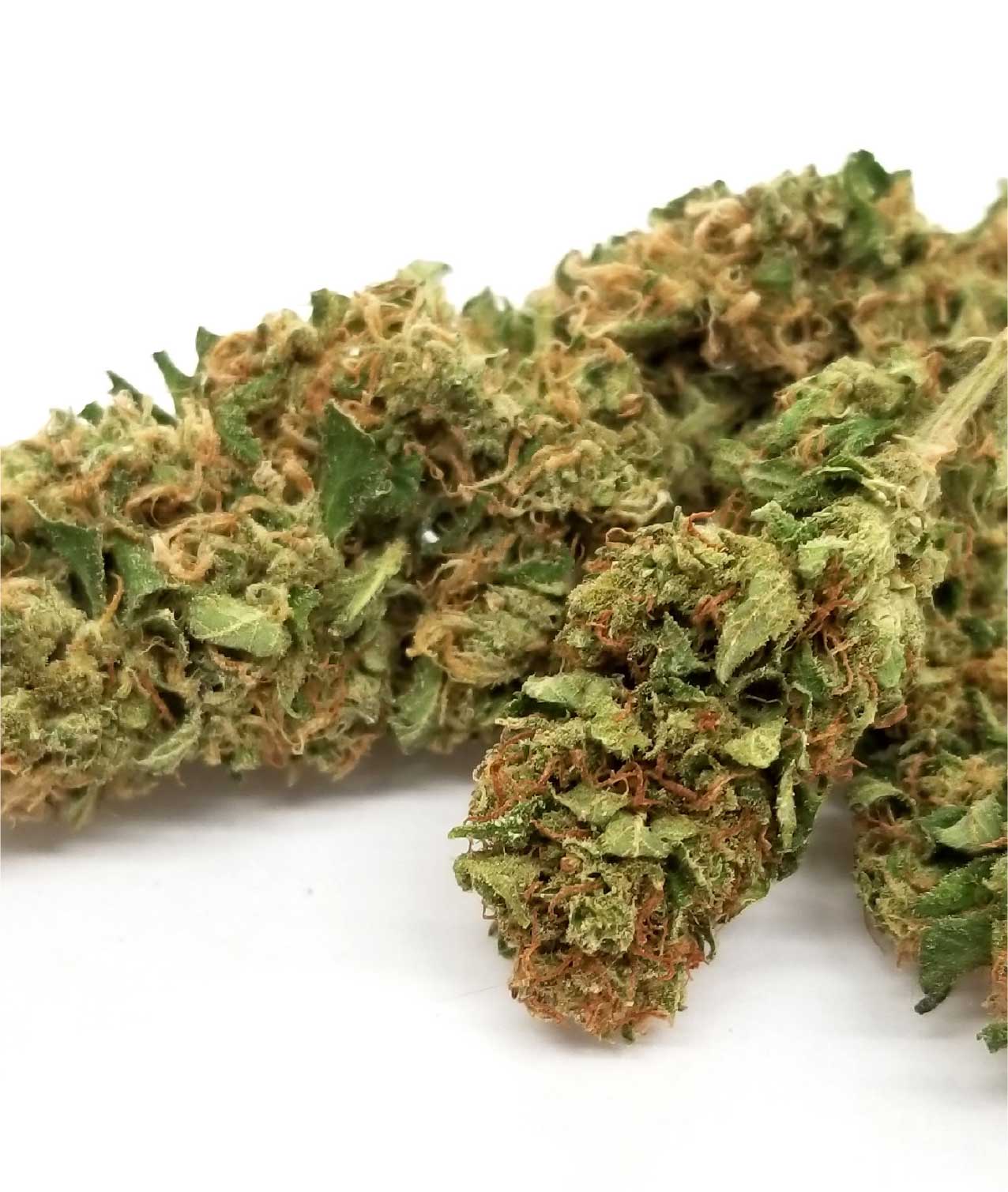 Similar to it's mother strain, Golden Goat has a scent that is a combination of sweet and sour and those notes come through in the taste as well; along with a little spice that adds to the enticing aroma. Our nugs were light green and almost slightly pink in color. This is indicative of its Hawaiian sativa heredity. Golden Goat gave us a firm sativa high that we felt from head to toe and easily lasted 1-2 hours. This sativa-dominant hybrid has been known to have a THC level of up to 23% and a CBD of 1.07%. A true stand-out Sativa-dominant hybrid, Golden Goat is euphoric and uplifting, energetic and inspiring all at the same time.
Resolutions aside, start 2019 off with a couple grams and enjoy a little Golden Goat this month. Here's to smoking the good stuff this year. Be sure to check in each month with us here at the Ganja Gazette for tips on all the dankest strains to try this year.