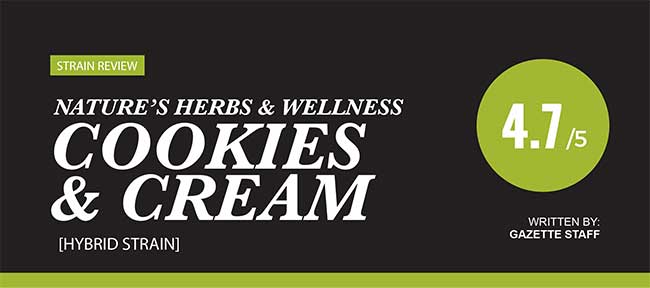 Nature's Herbs & Wellness
Strain Review
Cookies & Cream
Hybrid Strain
By: Gazette Staff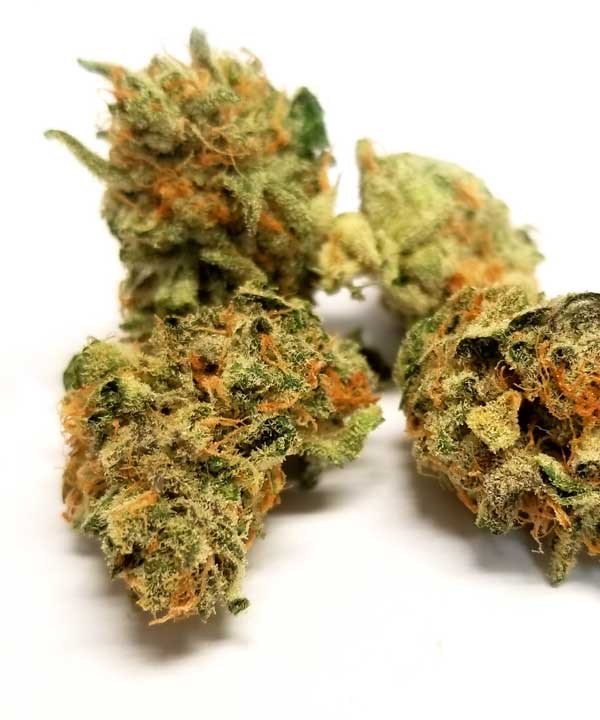 Another year is almost in the books and we've had the chance to sample some truly choice buds this year so we thought we'd cap it off with a real treat! This month, we dove head-first into a bag of Cookies & Cream. The strain took first place in the hybrid category of the 2014 Denver Cannabis Cup and it's easy to see why. Users all over the web attribute strong pain relief to the strain from back pain to nausea and headaches. This is easily one of our favorite strains here at the Ganja Gazette.
There are a lot of strains out there with fun (and sometimes frivolous) names attached to them and they don't always ring true but we think Cookies & Cream is on point. Our buds smelled of brown sugar with vanilla and felt dense under a thick crystalized blanket of trichomes. It tasted almost as sweet as it smelled and provided a long-lasting body high that many patients treating symptoms throughout the day would enjoy in small doses. Note that we found taking a couple extra hits with this strain could lead you to an early night's sleep however.
Like any good Hybrid, this strain seemed to exhibit some of the best characteristics of both Sativas and Indicas. Our experience with Cookies & Cream was head clearing, conscious, and thought-inducing while bringing on one of the most relaxed and euphoric body highs that we've ever experienced in a hybrid. This strain is definitely worth checking out if you're starting to dabble with hybrids that are sure to promise a unique and satisfying experience.