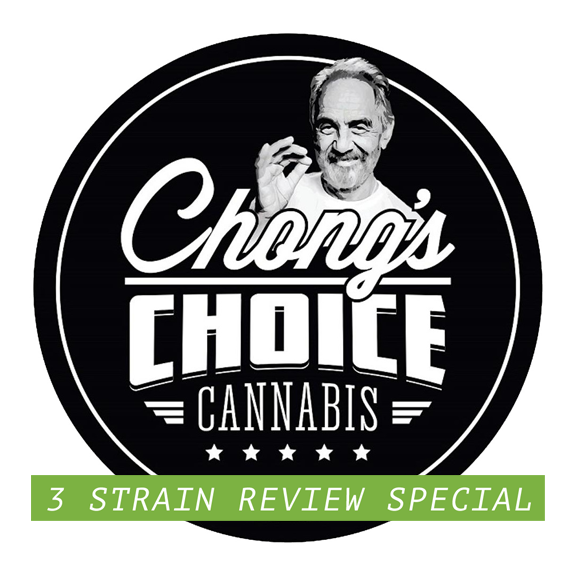 By: Ganja Gameboys
When you hear the name Tommy Chong you immediately think of Cannabis. In a time where cannabis had to be talked about in whispers, Tommy was a loud voice for the advocacy movement, working tirelessly to destigmatize the use of this healing plant. Now that society has moved in a more positive direction regarding the medicinal and recreational use of cannabis, Tommy's voice continues to ring out loudly, touting its benefits and place in society. His message has never changed, and his passion has remained as strong as it was on stage many years ago. Now Tommy is thrilled to share that passion and knowledge of cannabis with the rest of the world. Using his lifelong connections in the industry, he has made it his personal mission to share the very best product available with his fans and fellow herb connoisseurs. If anyone knows weed, it's Tommy. And now fans of comedy and cannabis alike can experience the strains and products that Tommy himself has curated. There really is only one choice, Chong's Choice.
Chong's Blue Dream
Chong's Blue Dream is a classic strain that is hard to get wrong. This particular circulation of the sativa dominant hybrid is in a word, "choice". As we began to break up the nugs and conduct our review, the familiar and exciting aroma of Froot Loops overwhelms the senses. Sparking up those fruity buds produces a blend of citrus and berry flavors that linger pleasantly on the palette. The high gently rolls into your head and engenders a very lucid, carefree, euphoric experience. You can enjoy an ease of mind as well as relief in physical pain . A great strain for smoking and relaxing during the daytime.
Chong's Durban Haze
Chong's Durban Haze has the same appeal of the Blue Dream such as being dense and crystally but with a much different flavor profile. On this strain we noticed a bright citrus flavor with pleasant mint overtone highlighting that radiant essence. This is however, not the case whilst smoking. Once kindled, the flavor of the Durban Haze delivers an oomph of spice, hitting your palate with snappy pepper-like flavor. It excites the tastebuds like Pop Rocks but does leave a harsh impression on your throat/chest. The high of this strain is heavy on the mind and body. Expect some grogginess as the cost for some substantial alleviation.
Chong's Grape Stomper
Lastly, Chong's Grape Stomper is very different from the other two. Grape Stomper seems like the wise-man's choice, not for the faint of heart, and it's no wonder that it's on Tommy's line-up. This strain gives off a soothing scent of fresh and earthy redolence that incites the imagery of standing atop of a mountain. Most likely Tommy's favorite strain of the 3, Grape Stomper produces a profound head-high that generates big ideas and classic sativa motivations. After a quick toke, we were ready to take on the day with a fresh perspective. The come-down was gentle and Grape Stomper definitely left us wanting more. We'll have what Chong's having.