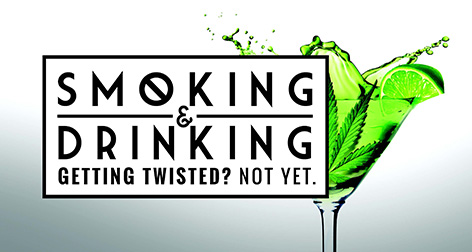 Smoking & Drinking
Getting Twisted? Not Yet
By: Jed Murphy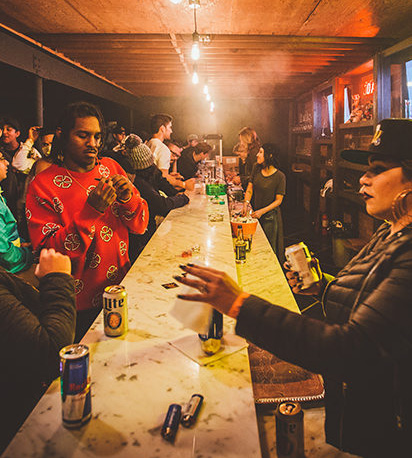 Want to stop smoking weed in your car or hiding in alleys when you're not at home? Well Colorado has moved several steps forward to helping you out with that problem. Last November Initiative 300 was passed which would allow the public consumption of marijuana in places like cafes and yoga studios.
On the surface it looks like the marijuana advocates won and the stiffs who don't know how to party have lost. But with the changing laws come even more questions about who is, and who isn't allowed to apply for the permit.
Shortly after Initiative 300 was passed Colorado's Liquor Enforcement Division (LED) added a new rule stating that anyone with a liquor license cannot apply for the social consumption license. This action wrinkled the feathers of several local businesses in the Denver area and as a result as of the beginning of February five plaintiffs filed a suit against the state of Colorado. The plaintiffs stated in their suit that the new rule was politically driven and not adequately discussed with the public before being put into place and the LED did not have the authority to add such a sweeping rule.
While the issue is being discussed in the courts it highlights an underlying issue; legalized marijuana is not as widely supported as many believe. Initiative 300 was passed with only 53.5 percent of the vote in November and when Amendment 64 was passed it had only 55 percent of the vote. Nearly half of Colorado voters were against the legalization of marijuana and that has boiled over into the public consumption debate. This shows skepticism by Colorado voters about allowing marijuana to be smoked publicly.
Supporters of Initiative 300 state the catch twenty-two the Colorado tourist industry is in when it comes to weed tourism. People from out of state are encouraged to visit Colorado and enjoy legal marijuana but with current laws it has to be consumed in your own home. As a result, public consumption citations have spiked over the course of Amendment 64's roll out.
Those arguing against it feel it will encourage more public consumption outside of these "safe" zones, which will lower public safety as a result.
For a business to gain a permit they have to first seek the approval of the neighboring residence and smoking can only be done outdoors. This is still a pilot program so expect the rules to change over the next few years but it's happening, and it's happening in Colorado first.
What a time to be alive. I would recommend a sativa hybrid for researching marijuana laws.