September 2019
THIS MONTH IN THE GANJA GAZETTE
The Hazy Days of Summer! We start the month with Labor Day, and later we finally beat the heat with the First Day of Fall!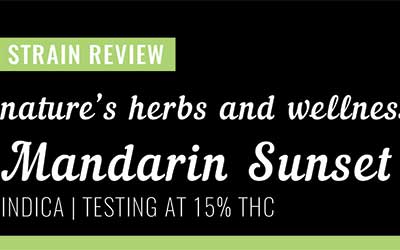 You've probably heard about terpenes, they give your bud its unique smell and taste. Terpenes can have a drastic effect on the quality of your high as well, and Mandarin Sunset is a prime example.
read more
WANT TO ADVERTISE IN THE GAZETTE?
We would love to feature your company or shop in the Gazette. If you are interested in learning more about how you can place your company in our magazine and online space, click the button below to reach out. We look forward to chatting with you.