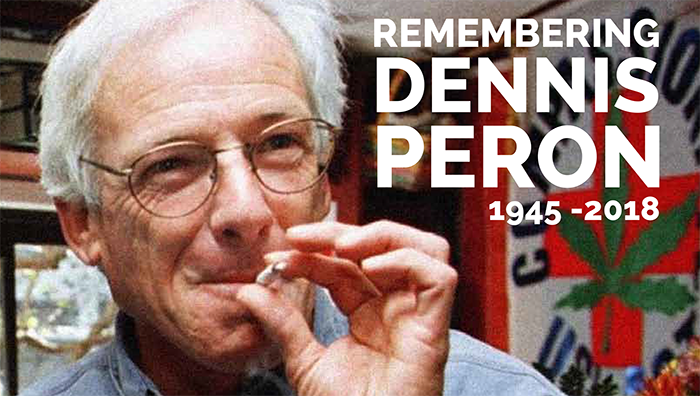 Remembering Dennis Peron
1945-2018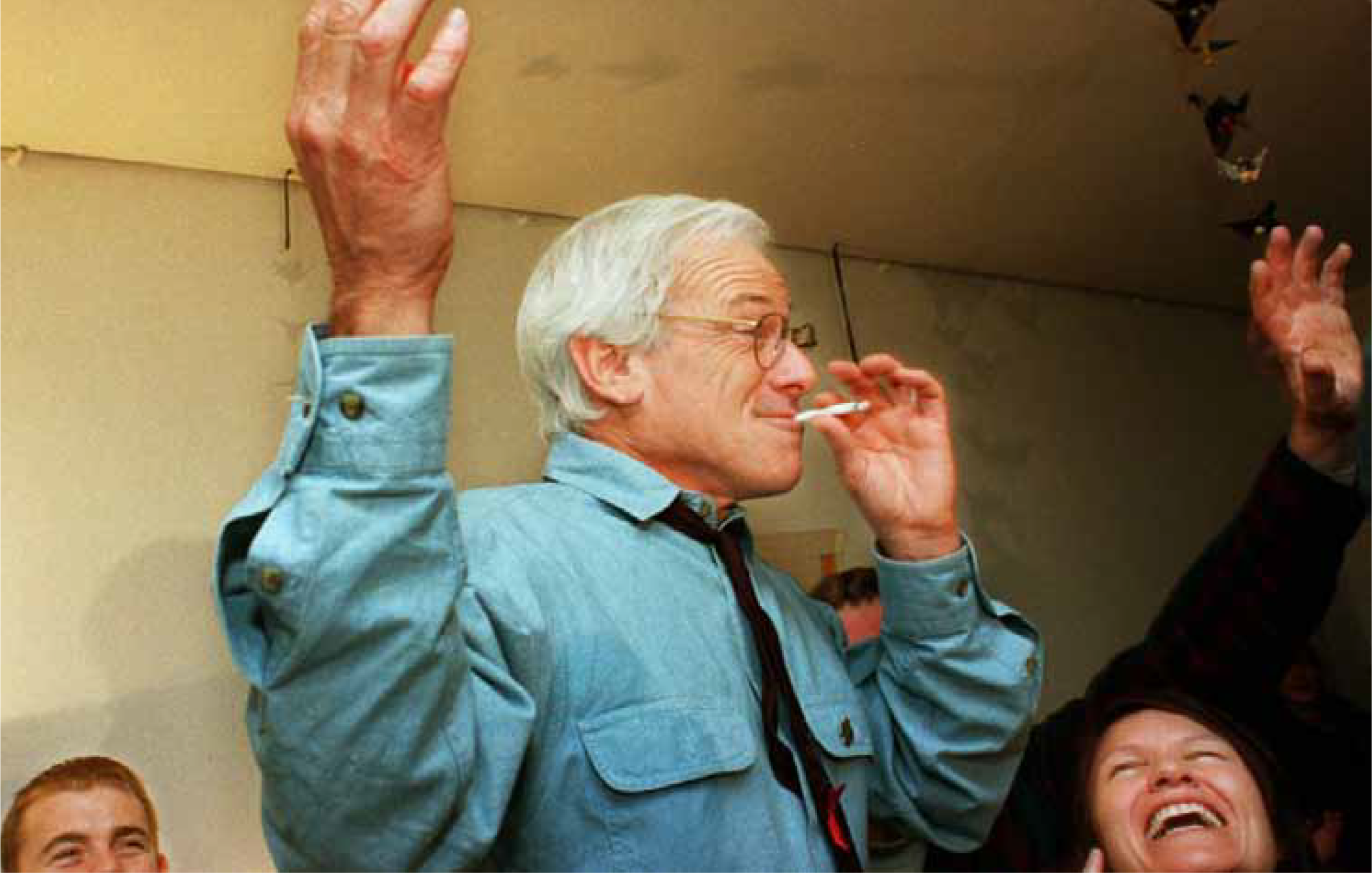 Dennis Peron, an activist who was among the first people to argue for the benefits of medical marijuana, and help legalize medical pot in California, lost his fight with cancer, Saturday, January 27th at 72 years old.
People associated Mr. Peron with marijuana his entire adult life.
A longtime pot activist, Peron was the voice behind a San Francisco ordinance allowing medical marijuana — a move that later aided the 1996 passage of Proposition 215 that legalized medical use in the entire state.
He began smoking it at 17. He maintained smoking in Vietnam, where he served in the Air Force, and smuggled two pounds stateside in his duffel bag after his discharge.
"I came back and kissed the ground," he told Leafly.com "I was happy — partly be cause I had two pounds with me. That started a career that would span 40 years."
But it took the AIDS crisis to turn Mr. Peron into a political activist.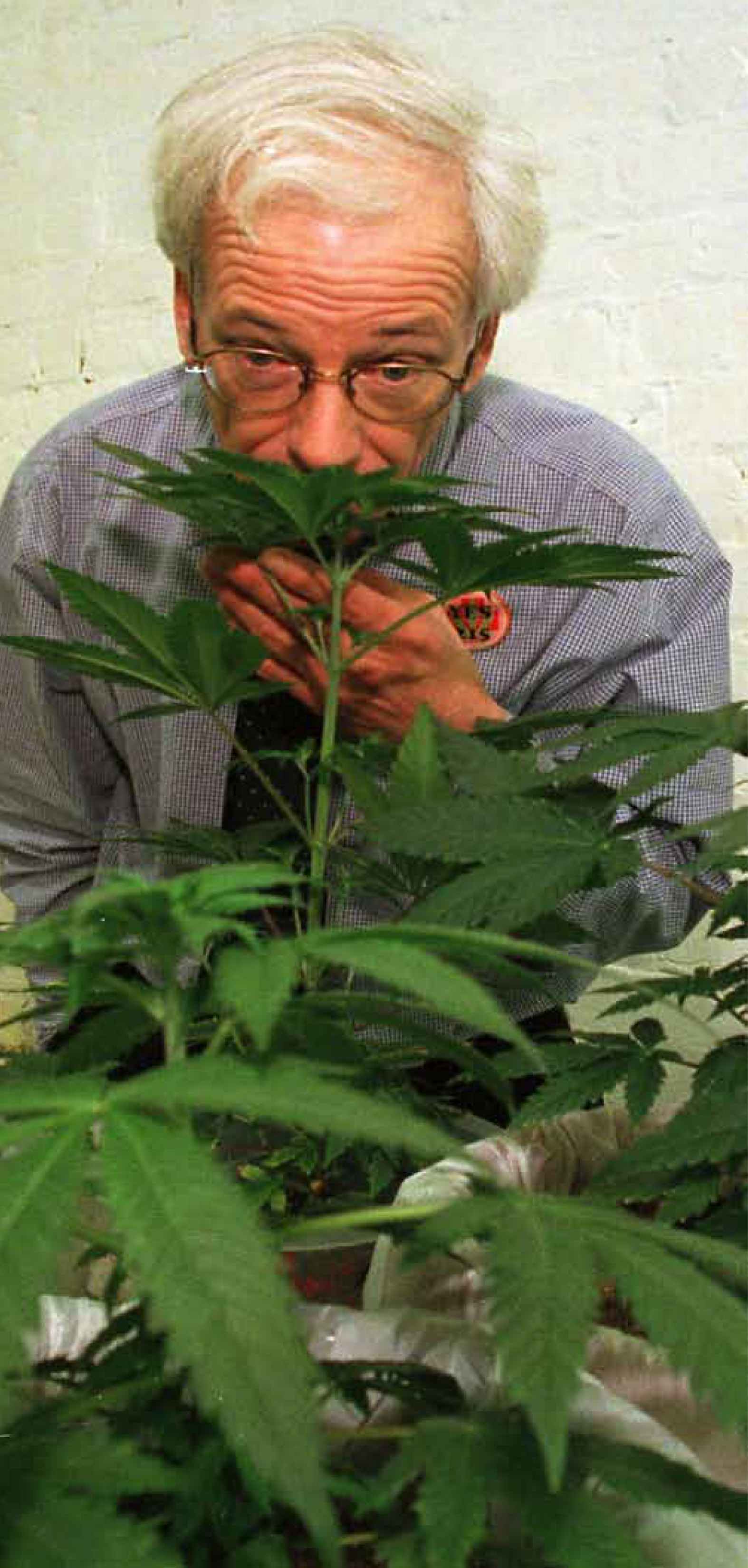 He argued for the benefits of medicinal marijuana f or AIDS patients as the health crisis overtook San Francisco. When an earlier lover, Jonathan West, was dying of AIDS, he saw how marijuana eased the nausea and pain Mr. West felt from the medications he was taking.
The epidemic took the life of his partner, Jonathan West, in 1990.
Two weeks after that, Mr. West died and Mr. Peron had his cause: to change the laws that criminalized the possession of marijuana for medical use. He joined with other activists to write a ballot initiative, Proposition P, which asked the city of San Francisco to recommend that California add marijuana to its list of appr oved medicines to treat various illnesses — including AIDS, glaucoma, cancer and multiple sclerosis — and not penalize doctors who prescribed it.
Peron voiced support f or decriminalization of all marijuana use, believing that it is medicinal. He opposed medical marijuana use for children. Peron opposed California Proposition 19 in 2010, which would have legalized recreational cannabis, because he did not believe that recreational use exists, as all people who use marijuana are using it medicinally. He opposed California Proposition 64 in 2016.
Peron's health had deteriorated in recent years; he was found to have lung damage
from exposure to Agent Orange in Vietnam as well as emphysema, lung cancer and chronic obstructive pulmonary disease.
Peron died of lung c ancer at the Veteran's Administration Health Center in San Francisco.
"The city and the country has lost a cannabis leader who lived life on the edge," Terrance Alan, a member of the city 's Cannabis Commission, told the Chronicle, "He lived his whole life on the edge, and that's what allowed us to lead in cannabis."