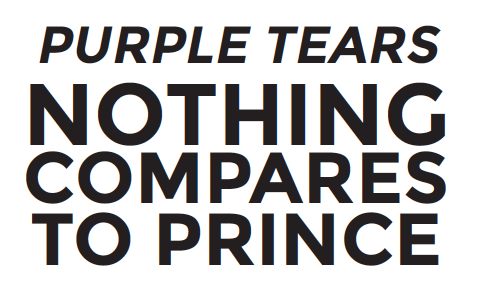 Prince Rogers Nelson—or simply "Prince"—was immortalized in the infamous Dave Chappelle skit featuring Prince (played by Chappelle) schooling Charlie Murphy on the basketball court. Although it was partly fictional, there was more truth to it than most people realize.
Born June 7, 1958 in Minneapolis, Minnesota, Prince attended Central High School, where he played football, basketball and baseball. While he was a member of the junior varsity basketball team, at the diminutive height of 5'2", his coaches would rarely let him play. Deep down, he knew how good he was and continued playing recreationally as an adult. ("The kat could ball, man," Murphy said.) Music, however, was always the underlying driving force behind his ambitions.
In the early '70s, Prince relocated to Sausalito, California, where he completed his debut solo album, 1978's For You. Prince wrote, produced, arranged, composed, and played all 27 instruments on the recording, except for "Soft and Wet," whose lyrics were co-written by producer Chris Moon. With so much talent emanating from the petite artist, it was only a matter of time before it overflowed into the rest of the world.
In Prince's case, it came in the form of "Purple Rain." After 1979's self-titled album, 1980's Dirty Mind, 1981's Controversy and 1982's 1999, Prince executed the most important album of his career, 1984's Purple Rain. Around this time, Michael Jackson's "Thriller" had dominated the music charts, but Prince took it a step further and surpassed Jackson by crafting an entire feature film around the album. Aptly titled Purple Rain, the film starred Prince, Morris Day and singer Apollonia Kotero, and was centered on Prince's character, "The Kid," a virtuosic but troubled frontman of his Minneapolis-based band, The Revolution.
Filmed in Minneapolis—mostly at the infamous First Avenue/7th Entry venue—Purple Rain was loosely based on Prince's life and catapulted Prince to a new level of fame. Despite his larger-than-life persona, he kept churning out albums like a musical machine.
Sadly, his musical output came to an abrupt end on April 21, 2016, when Prince was discovered deceased in his 65,000 square foot home and studio, Paisley Park, in Chanhassen, Minnesota. He was 57. Although no cause of death has been confirmed, many speculate his passing is attributed to his struggles with hip pain and subsequent use of highly addictive painkillers. No matter how he died, nothing will ever compare to Prince—his life and legacy will remain intact forever.