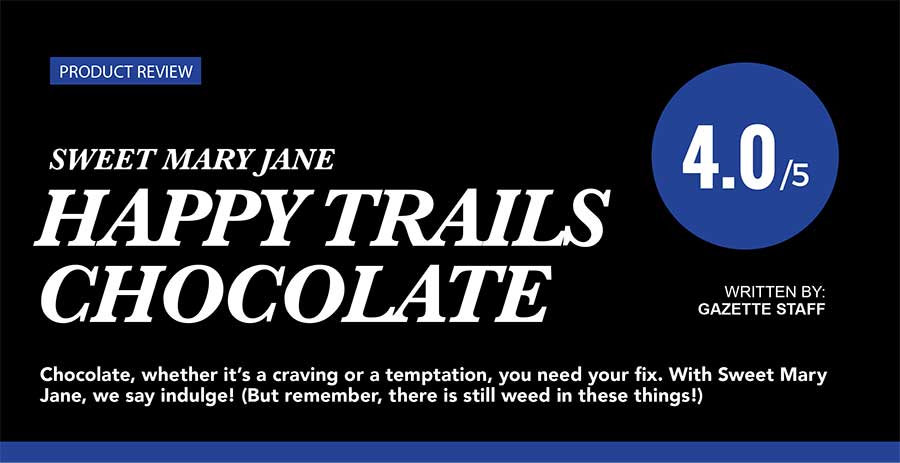 Product Review
Sweet Mary Jane
Happy Trails Chocolate
By:Gazette Staff
Chocolate, whether it's a craving or a temptation, you need your fix. With Sweet Mary Jane, we say indulge! (But remember, there is still weed in these things!)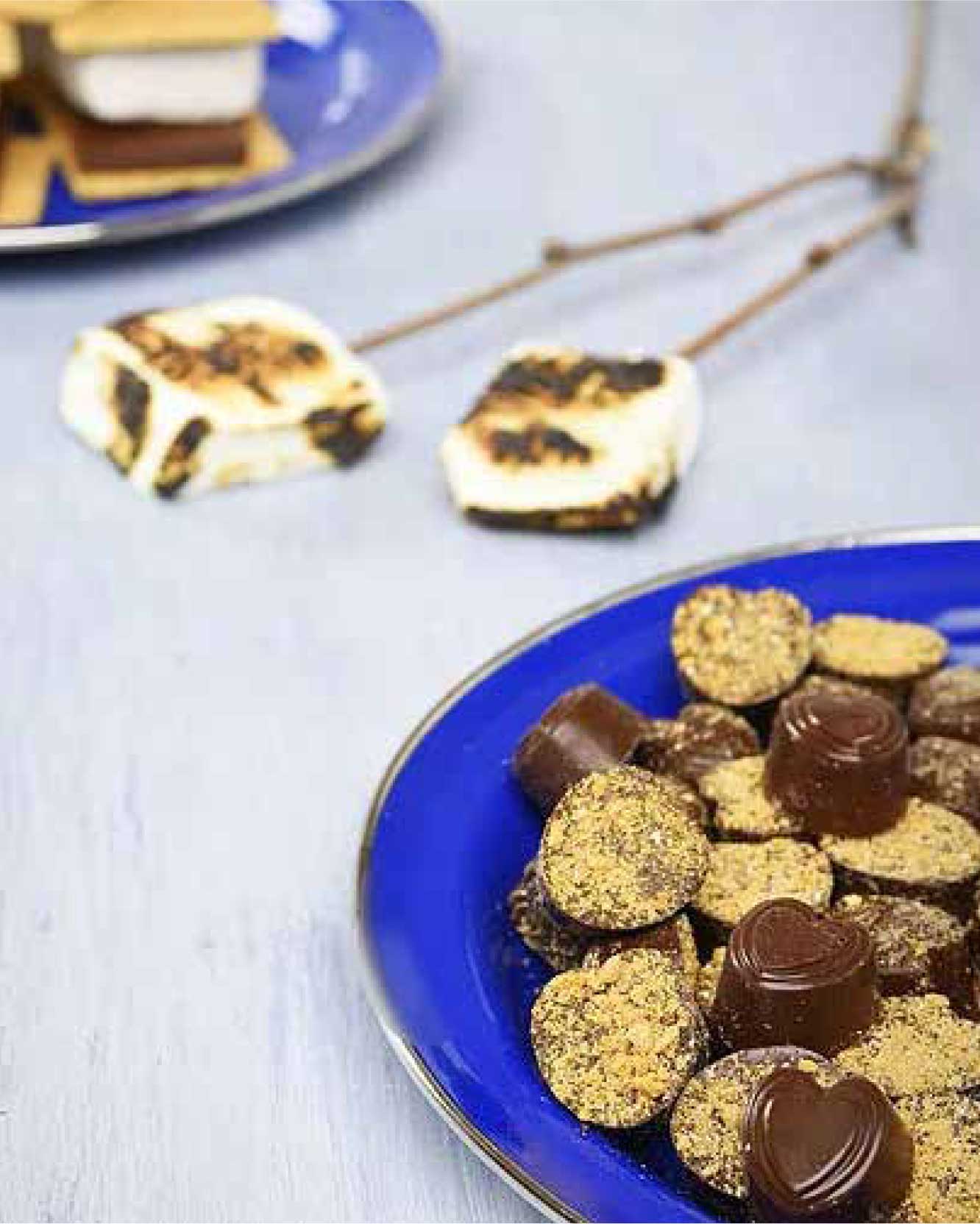 If you're a chocolate lover, then look no further, Sweet Mary Jane's line of Chocolates is where you need to be. Here at The Ganja Gazette we made a stop at Nature's Herbs and Wellness, and got our hands on some of the Happy Trails chocolates that claim to "Take your taste buds on a luxury camping trip", and we couldn't wait to give them a try.
These little heart-shaped chocolates are dipped in crunchy graham crackers and have a smooth consistency. When they say "luxury" they aren't kidding. The chocolate is extremely velvety and will melt by just holding it in your mouth. The rich chocolate has a hint of the toasted marshmallow with a light crunch from the graham cracker dusting. Overall, a little more crunch and marshmallow would have been welcomed.
The high kicks in quickly compared to other edibles and is uplifting. This is a testament to their dedication to quality ingredients, as they clearly use quality cannabis in their chocolates as well. Maybe next time we will make our own s'mores and use these for the chocolate!