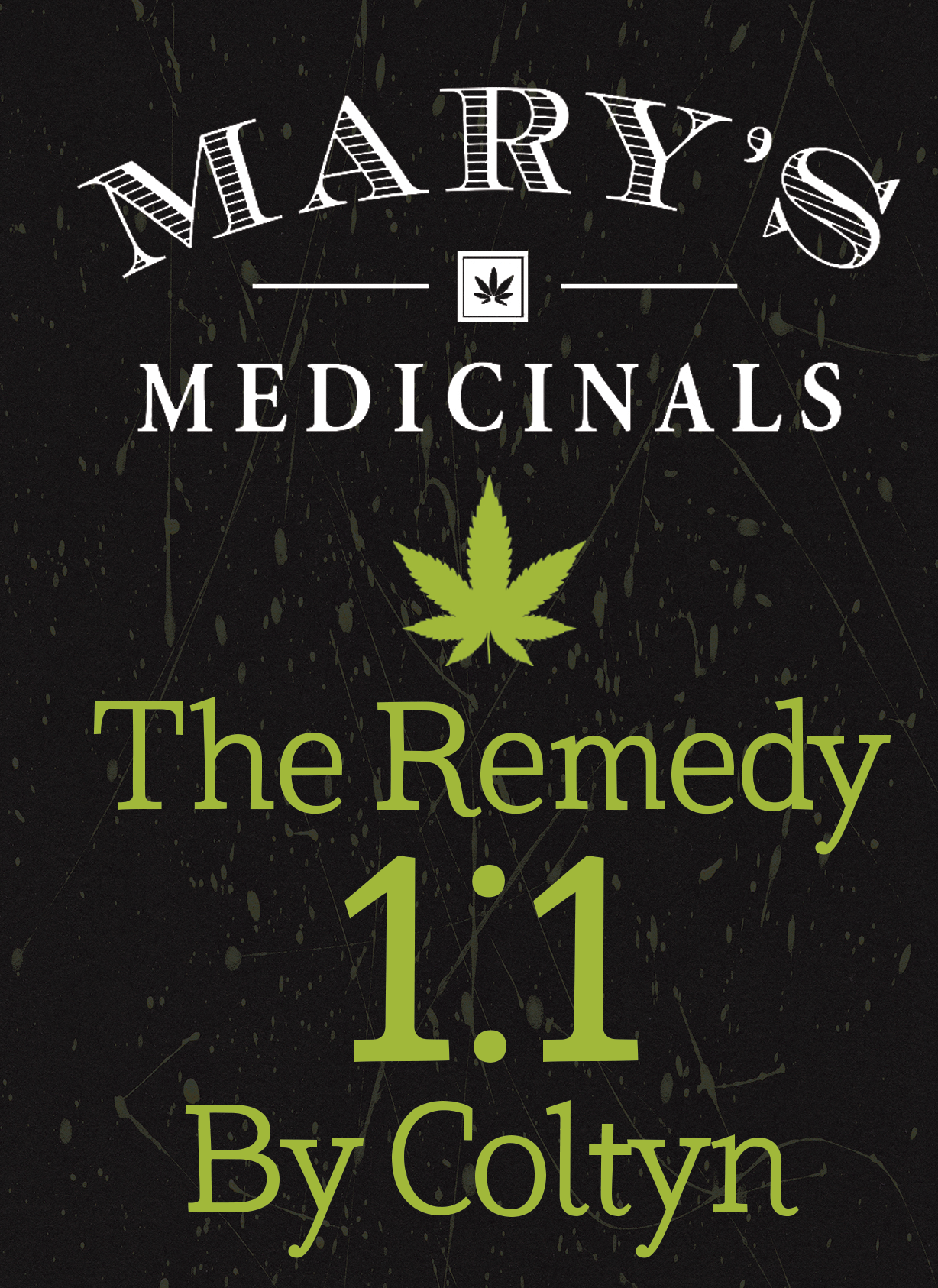 Product Review

Mary's Medicinals
The Remedy 1:1 By Coltyn
By:Gazette Staff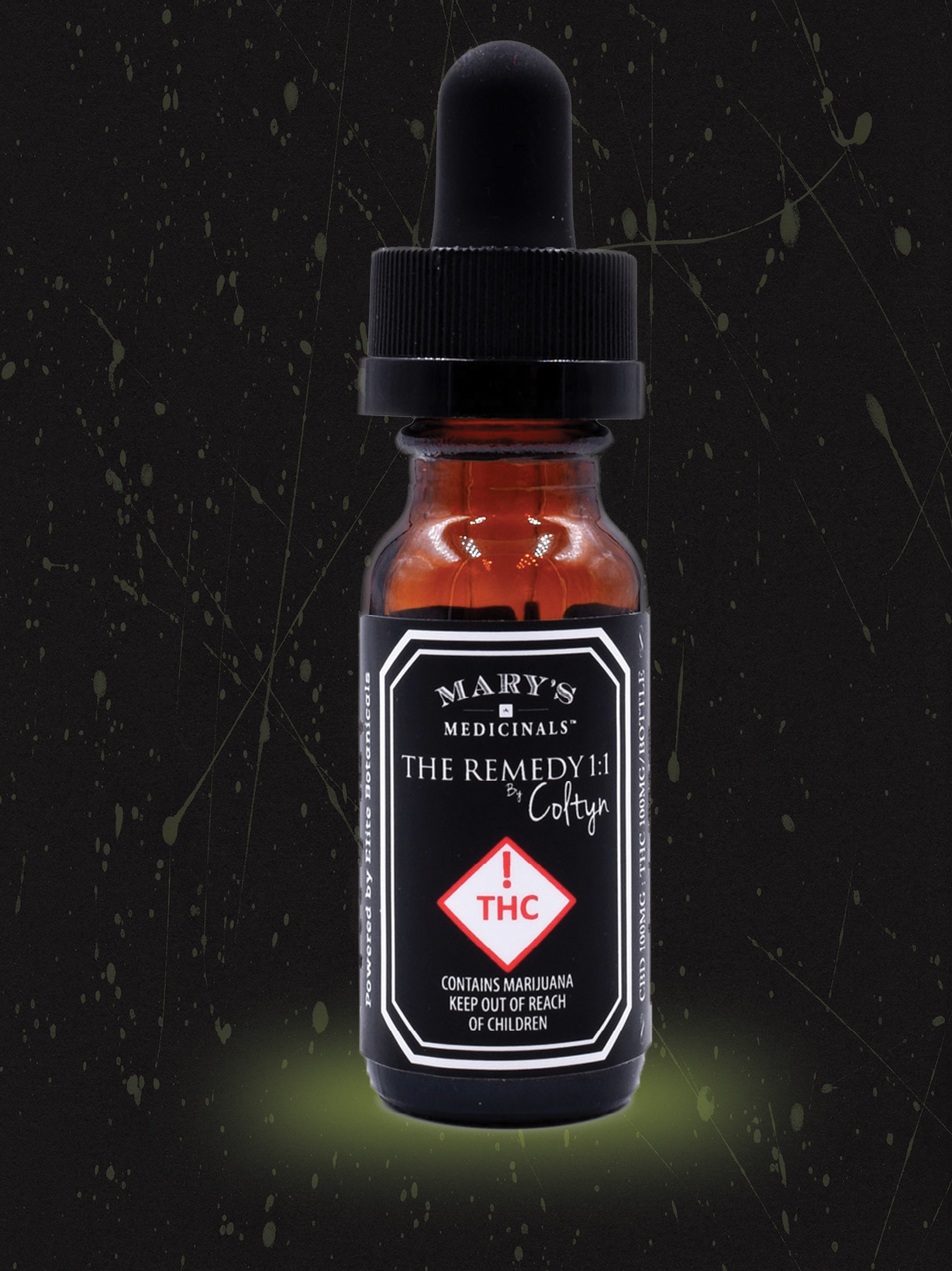 Late in 2017, The Ganja Gazette was invited to tour the manufacturing and production facility of Mary's Medicinals. From the open floor plan to the meticulously organized raw materials, every aspect of Mary's Medicinals is set up to extract pure cannabinoids and produce high-quality medicine.
Mary's Medicinals has always approached everything they do with a patient first mentality. This became overwhelmingly evident when they introduced us to one of their specialized tinctures, The Remedy 1:1 By Coltyn. This specially formulated tincture was developed alongside Coltyn's Crue, LLC. Coltyn is the first registered medical marijuana pediatric patient for Chron's disease in the State of Colorado.
The Remedy 1:1 By Coltyn has 100mg of CBD and 100mg of THC helping to achieve what Mary's calls the "entourage effect", understanding that while these cannabinoids have specific functions and effects, they can also interact with each other, creating new effects that can not be achieved simply by intaking single cannabinoids. Along with their unique terpene blend, which gives the tincture a very pleasant taste, The Remedy 1:1 By Coltyn has the potential to reduce inflammation and improve digestion.
Mary's Medicinals offers a wide variety of both THC, CBD, and, topical and smokable products. You can find Mary's Medicinal products near you by using the store locator on their website.