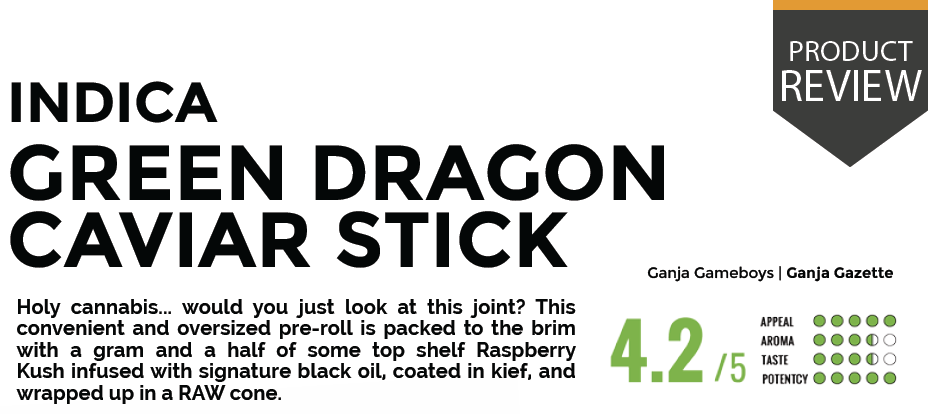 This thing is big enough for even the most seasoned smoker. Wiz Khalifa and even your buddy Brandon that is into Phish might have a tough time getting through this big joint in one sitting… you get the idea.
Grab a couple friends and head to your favorite smoke spot because you're in it for the long-haul. Our joint looked perfectly hand-rolled and the sweet smell of fresh flowers hit you in the face as soon as we popped the lid to the tube. Upon further inspection, the kush was sweet and pungent and definitely gave off a slight berry aroma. The dragon was calling our name so we had to light it up…
Our only criticism was the initial struggle to get air flowing but once this thing got rolling we understood why they call it the "dragon". Notes of citrus or perhaps "Rasberry" where definately noticable and the Raw papers where a nice complement to this oil-infused blend of Cannabinoids.
We found the high to be extremely productive and creative and would suggest this product to anyone looking to have a good time with friends as we found it to be a more exciting social high than most Indica-dominant strains. Bring one or two of these joints to your next BBQ and you'll be the life of the party.
Raspberry Kush
Indica Strain (Dragon Organics)
THC: 40%