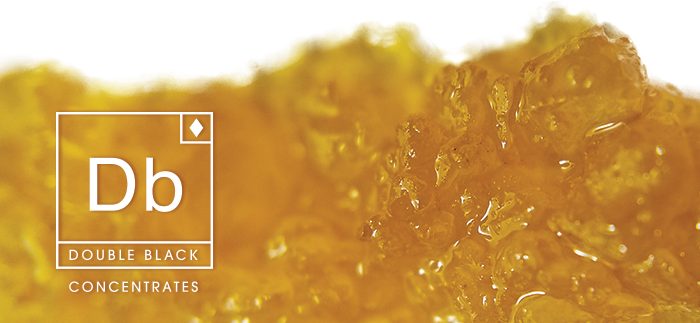 Product Review

Double Black Concentrates
Golden Goat Terp Jelly
By:Gazette Staff
The name says it all. Terp Jelly. Any Cannasseur that enjoy's the experience of dabbing knows that terpenes are where its at! And Double Black Concentrates has the terpenes! Terpenes are where we get our flavor and scent profiles which make each strain unique.
The Golden Goat Terp Jelly from Double Black Concentrates is packed full of flavor, coming in at 3.13% total terpenes. Accompanied with the astounding THC potency of just over 87%, this concentrate is well rounded and packs a punch. The Golden Goat Terp Jelly has subtle notes of citrus without making the dab overly sweet.
Swirling your dab tool around the jar you'll find a multitude of different sized THCa Crystals swimming in the terpene sauce. All together they form a nice sticky consistency, giving you the Terp Jelly.
Double Black Concentrates Golden Goat Terp Jelly is a great choice for day time dabbing. The sativa extract will give you a clear headed high with all of the potency that you need.
Available at Nature's Herbs and Wellness Medical