Product Review
CannaPunch
Infused Fruit Juices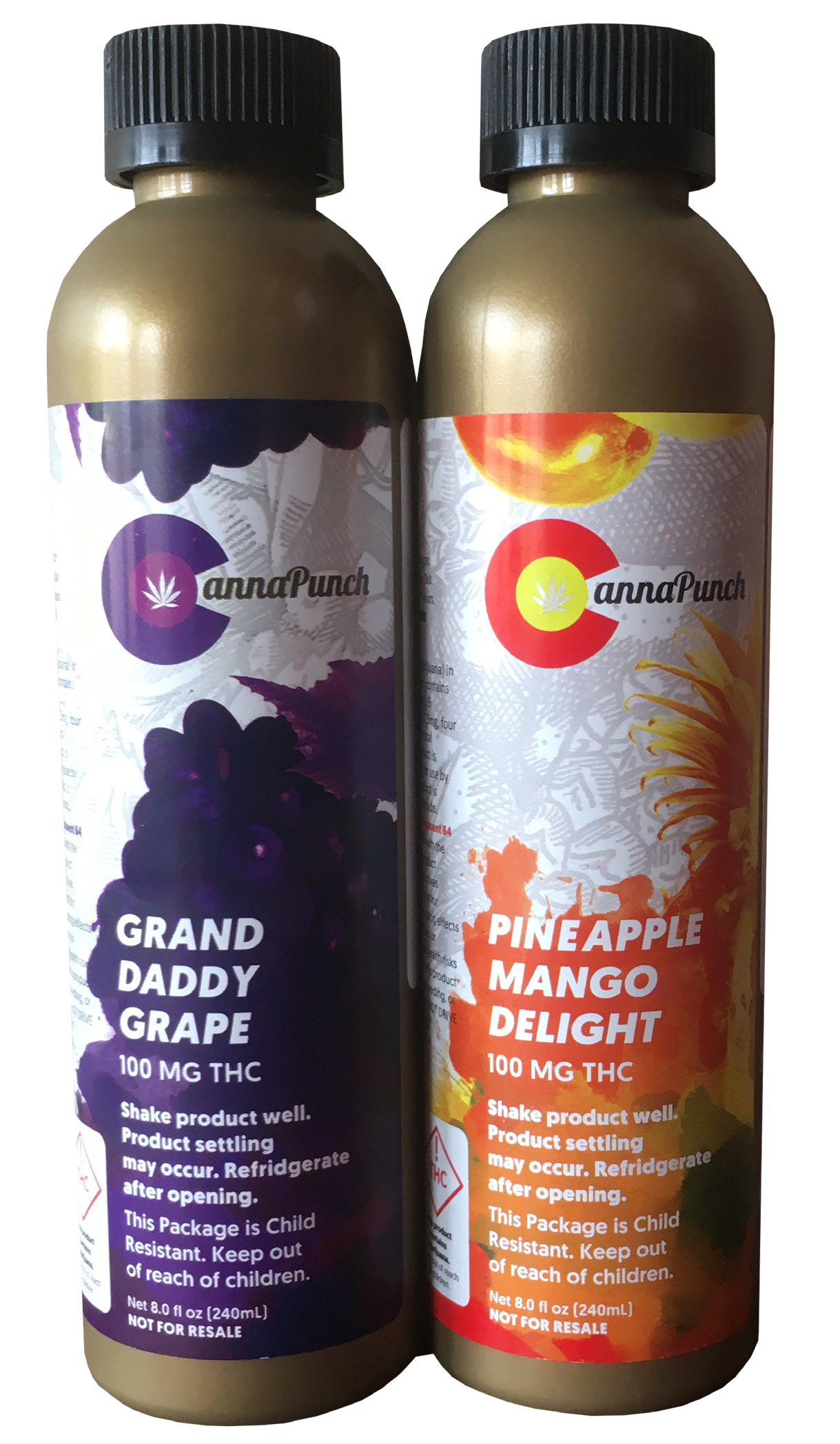 Cannabis infused beverages are a great way to get your daily THC intake. They are easy to consume, consistent, discrete, and usually quite effective. CannaPunch comes in a variety of flavors and has both medical and adult-use products. These include Watermelon Nectar, Pineapple Mango Delight, Blue Raspberry, Black Cherry Fusion, and Grandaddy Grape. My favorite is the Pineapple Mango, but there's not an unpleasant one in the bunch. All CannaPunch drinks are vegan, organic, and contain no corn syrup, gluten, or soy. Their infusions are extracted in-house. Led by the co-founder of ExtractionTek Solutions, they use whole buds of the highest quality to deliver a smooth, potent, and fruity blast that'll knock you off your feet and straight onto the couch.
CannaPunch changed the packaging for its adult-use beverage from a clear plastic bottle, to a tall, opaque container with a press-down-and-turn-to-open top and a medicine cup like one that would come with cough syrup. I am a fan of the design upgrade – they've kept the bright, eye-catching, tropical logo but have achieved an effect that's more medicine than sports drink. The bottle is clearly labeled and the nutrition facts, such as serving size and ingredients, are clearly printed on the front, along with compliance information and a suggestion to take in 2.5mg cap-full doses.
The best thing about cannabis-infused drinks is the easy uptake; I find they kick in more quickly than infused foods, which makes it easier to get the right dosage and prevents you from becoming so impatient that you start eating too much THC. I've enjoyed both half a bottle (50 mg) and a whole bottle (100 mg), because I understand how to dose and I'm always careful. I highly recommend pacing yourself due to the fact that the amount of time it takes for the effects to kick in varies from person to person.
Available to purchase at Natures Herbs and Wellness Center