With all the thrill of the holidays, you may have missed Cage the Elephant's new album, Tell Me I'm Pretty, which released on December 18. This release is the fourth album from the Bowling Green based band in just seven years, recorded in the midst of a hectic, nearly constant string of tours. You may think that the band is exhausting themselves from overexertion, but that couldn't be further from the truth.
The album is a great next step from their previous album, Melophobia, which began introducing psychedelic elements to their sound. And it's no surprise why, either. Dan Auerbach of The Black Keys produced this album and you can clearly hear his influence, especially in songs like Mess Around. That doesn't mean that you should expect a clone of The Black Keys, however. Each of the songs from Tell Me I'm Pretty amplifies and even slightly exaggerates the emotions and ideas they're trying to express. You'll quickly feel the change as you move from the dance-worthy Mess Around into the more remorseful Too Late to Say Goodbye, only two songs later. Singer Matt Schultz has said that the band wanted to be more transparent and honest with this album, and it really makes you wonder what kind of journey they went through to inspire each of the songs and what story they're trying to tell us.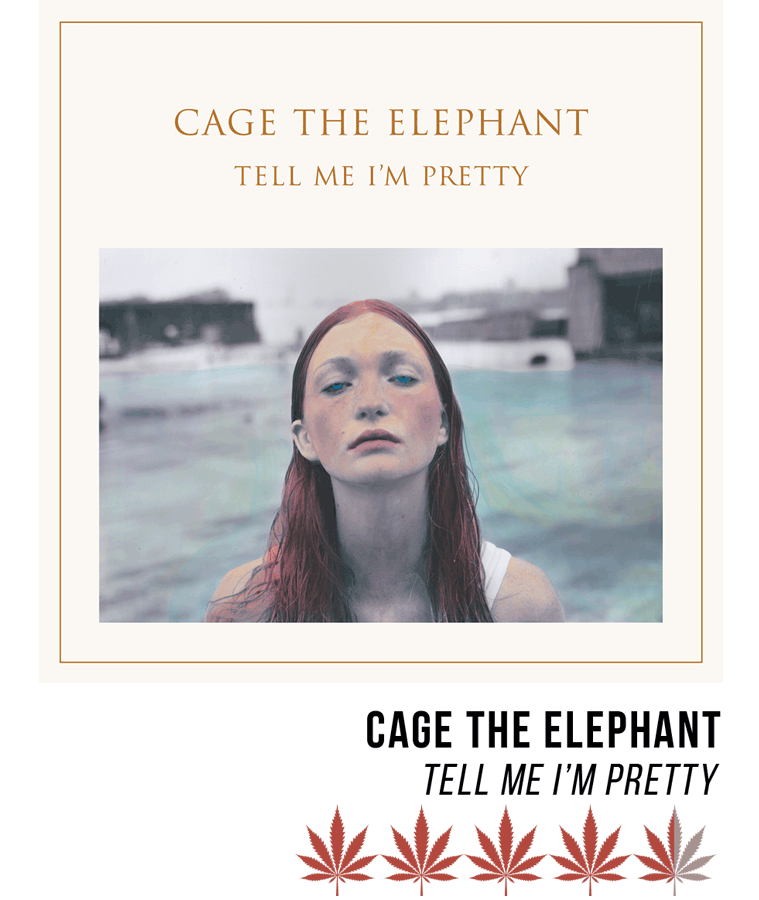 As you listen to this album you'll feel yourself pulled in a lot of different directions. Not only does the band pull influence from The Black Keys, but you'll also notice bits of The Beatles, The Doors, Beach Boys, Adele, garage rock, and, of course, hints of The Bluegrass State coming through their sound. The band had a lot of early success, largely due to Borderlands picking up Ain't No Rest For the Wicked as its theme song, and I don't want to bash their earlier works, but you can tell that they've truly found their confidence with this album. They have a unique sound that they know people love, and now they're playing with it, experimenting to see how much they can tweak it. Smoking and listening to this album is a journey reminiscent of Queens of the Stone Age's Songs for the Deaf. With so many different influences all mashed into one album, bound together only by the common psychedelic elements, you feel almost like you're flipping through radio stations after each song and hearing a different genre on each one. Consider it a showcase of their talent and mastery similar to Nirvana's Unplugged. If you have only ever heard Cage the Elephant on the radio, it would be easy to assume that they're a one trick pony, but one listen to this album will dispel that thought immediately. One minute you'll be struggling to stay still, then the next you'll find yourself quiet and contemplative, only to find yourself wanting to dance again before the album is over.
I will admit that my favorite songs from Cage the Elephant still come from their earlier albums. Right Before My Eyes, Cigarette Daydreams, and, of course, Ain't No Rest For the Wicked have that unrefined sound of theirs that I love so much, but if you look at the album as a whole, Tell Me I'm Pretty is my new favorite. It's much more well-rounded and keeps you on your toes from song to song as you never know what style to expect next.
My only minor complaint about this album is that a few parts seem overly-influenced by Auerbach. I can appreciate the work that he did, but I'd like to see the band's own style shine through as much as possible. Even with that one minor annoyance, I still can't get enough of this album. The first time Portuguese Knife Fight came to an end, I automatically queued the whole album up again before I even realized I was doing it. I somewhat reluctantly give it 4.5 stars, just barely missing the mark for a perfect album in my eyes.