May 2017
THIS MONTH IN THE GANJA GAZETTE
Hemp is one of the oldest domesticated crops known to mankind. It has been used for paper, textiles, and cordage for centuries. As a matter of fact, the Columbia History of the World states that the oldest relic of human industry is a scrap of hemp fabric dating back to approximately 8,000 BC.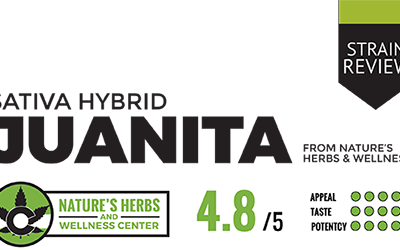 This bud has a robust earthy flavor with sweet hints of earth and pine, and a mellow tobacco aroma with slight floral overtones. Juanita buds have grape-like dark green nugs with tons of fiery orange hairs and a coat of sparse tiny golden crystal trichomes.
read more
WANT TO ADVERTISE IN THE GAZETTE?
We would love to feature your company or shop in the Gazette. If you are interested in learning more about how you can place your company in our magazine and online space, click the button below to reach out. We look forward to chatting with you.