March 2019
THIS MONTH IN THE GANJA GAZETTE
Our favorite dispensary, Nature's Herbs and Wellness, has new lower pricing! Check them out plus smokin' deals. This month, we also talk about cannabis as an alternative medicine for pets.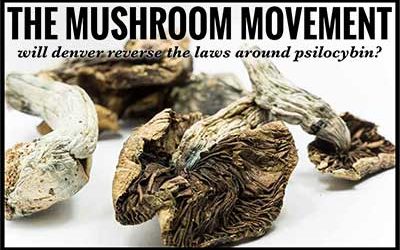 In February, the Denver Elections Division officially announced that Decriminalize Denver, a group dedicated to putting together state-level framework for legalizing psilocybin mushrooms, gathered just enough signatures to get their initiative on the ballot for this year's municipal election. Although the campaign is just about to launch, the city is currently forging the path of the psychedelic movement. The state required 4,726 signatures for the measure to advance to the next stage. But according to Kevin Matthews, the leader of Decriminalize Denver, the group collected over 8,500. If voters pass the initiative Colorado will become the first jurisdiction in the country to decriminalize adult possession, recreational use, and propagation of psychoactive mushrooms.
read more
WANT TO ADVERTISE IN THE GAZETTE?
We would love to feature your company or shop in the Gazette. If you are interested in learning more about how you can place your company in our magazine and online space, click the button below to reach out. We look forward to chatting with you.