June 2018
THIS MONTH IN THE GANJA GAZETTE
Farming communities across America have been struggling for little more than a decade, but a new bipartisan bill in Congress has opened up a whole new set of prospects to farmers of the United States. We review some super sticky Blackberry Kush and try out some Stratos CBD Tablets. We also play some God Of War, eat Blazed Buffalo Wings, and interview with Run The Jewels.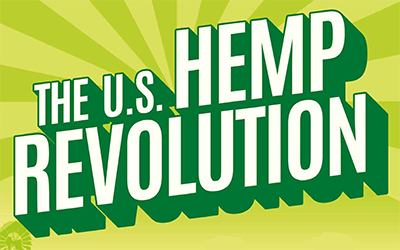 The Hemp Farming Act of 2018 has released industrial hemp from the Controlled Substance Act's definition of marijuana. In a political environment where we see most issues are divided straight down the aisle, it is rare to see a bill with this much support from both parties. So what is industrial hemp, and why is there now so much widespread support of the crop?
read more
WANT TO ADVERTISE IN THE GAZETTE?
We would love to feature your company or shop in the Gazette. If you are interested in learning more about how you can place your company in our magazine and online space, click the button below to reach out. We look forward to chatting with you.