June 2017
THIS MONTH IN THE GANJA GAZETTE
While certainly ancient in its' origins, there is still a lot of unknowns when it comes to cannabis and its' effects on humans; young and old.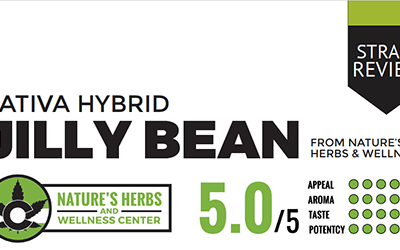 Jilly Bean is a sativa-dominant hybrid that is consistently one of the most inviting and enjoyable strains you'll ever come across.
read more
WANT TO ADVERTISE IN THE GAZETTE?
We would love to feature your company or shop in the Gazette. If you are interested in learning more about how you can place your company in our magazine and online space, click the button below to reach out. We look forward to chatting with you.