July 2017
THIS MONTH IN THE GANJA GAZETTE
Dabs are by far one of the most popular trends in the world of cannabis right now. As opposed to smoking cannabis flowers, dabbing lets you quickly vaporize cannabis concentrates.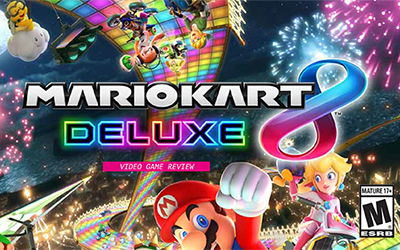 Mario Kart is one of the best selling franchises in Nintendo history, so it's no wonder why the latest installment for the Nintendo Switch is more polished and enjoyable than ever before. Mario Kart 8: Deluxe builds on the series' quintessential aspects better than any past Mario Kart, and some neat extras like the unbelievably fast 200cc speed class.
read more
WANT TO ADVERTISE IN THE GAZETTE?
We would love to feature your company or shop in the Gazette. If you are interested in learning more about how you can place your company in our magazine and online space, click the button below to reach out. We look forward to chatting with you.