JANUARY 2017 – HAPPY NEW YEAR
THIS MONTH IN THE GANJA GAZETTE
Happy New Year to all of our wonderful readers from all of us at the Ganja Gazette! One of our favorite dispensaries, Natures Herbs and Wellness Center, is celebrating their 7 Year Anniversary this month!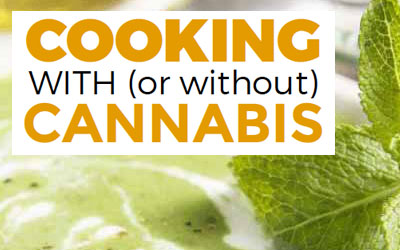 Dose Wisely: The CannaOil amount in this recipe is a suggestion, and is highly variable depending on the strength of your CannaOil and the potency you are going for. Use this amount as a guideline to figure out the right amount for your situation. The best way to test for potency is to start with one portion of your meal, wait an hour, see how you feel, then snack on more if it feels right. Listen to your body! Make smart dosing choices and munch wisely!
read more
WANT TO ADVERTISE IN THE GAZETTE?
We would love to feature your company or shop in the Gazette. If you are interested in learning more about how you can place your company in our magazine and online space, click the button below to reach out. We look forward to chatting with you.