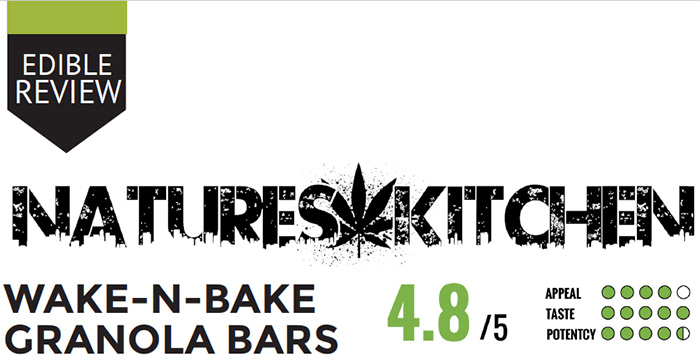 Edible Review
Natures Kitchen Wake-N-Bake Granola Bars
By: Gazette Staff
A hearty breakfast is an essential part of a healthy diet and most doctors will tell you that it's the most important meal of the day…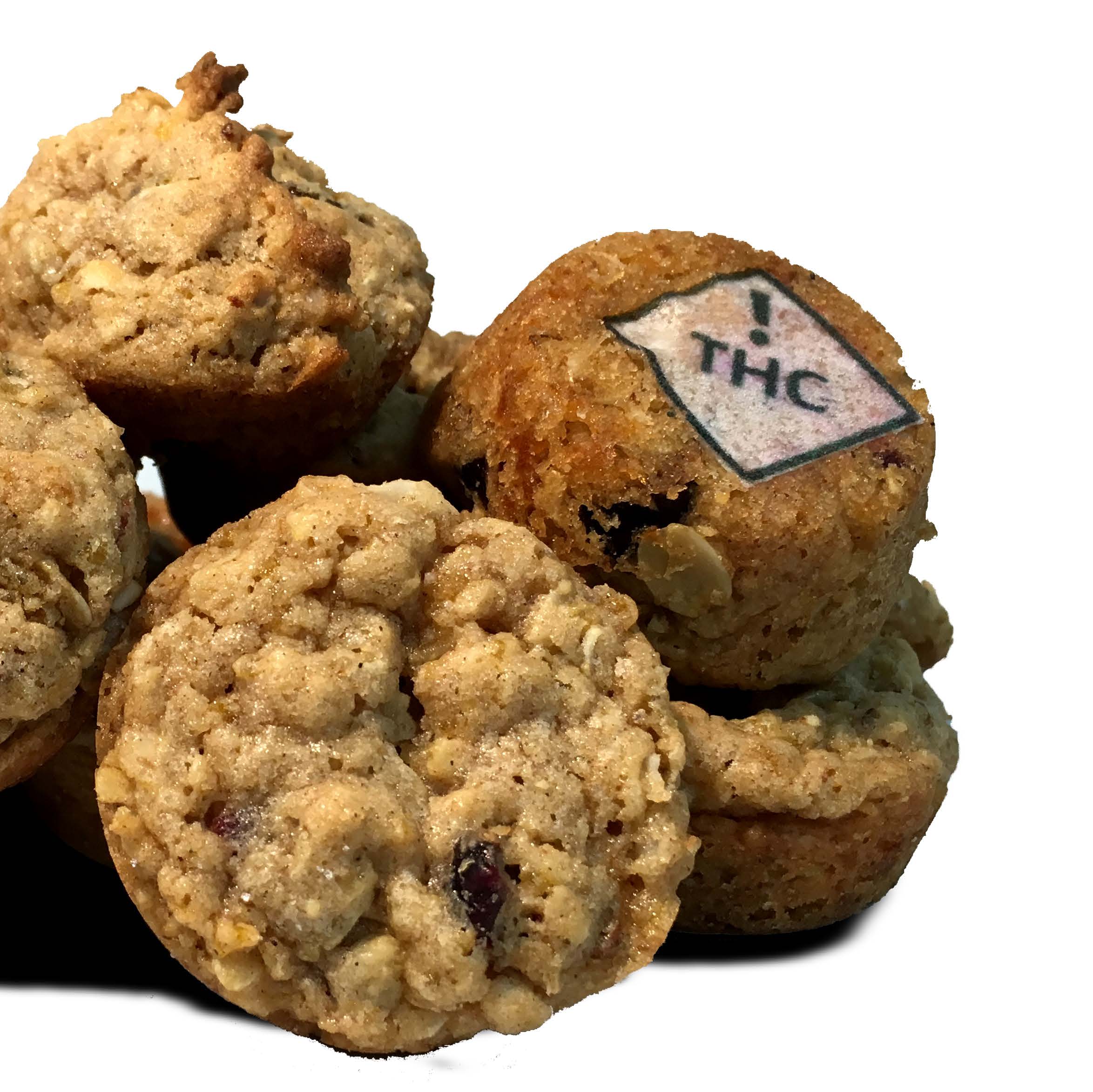 As important as breakfast is, sometimes there is nothing more satisfying than a good old-fashioned wake-n-bake which can be time consuming and will undoubtly only increase the need for a decent meal. Thanks to our friends at Nature's Kitchen, we now have the perfect edible to stave off those morning hunger pains as well as complement any breakfast with a sweet treat.
Sold in a package of (6) 10mg servings of delicious cake-shaped granola raisen bars, thesey look and smell appetizing. We paired our 30mg doses with a full breakfast and thouroughly enjoyed the experience. The granola bars were sweet and the cannibutter paired nicely with the brown-sugar flavor providing the perfect amount of sweetness in each bar.
The high was gradual and body-dominant but at the same time retrospective and very cognitive. We encourage first timers to take it slow, but don't be afraid to indulge in several of these tasty granola treats the next time you've got the morning off….