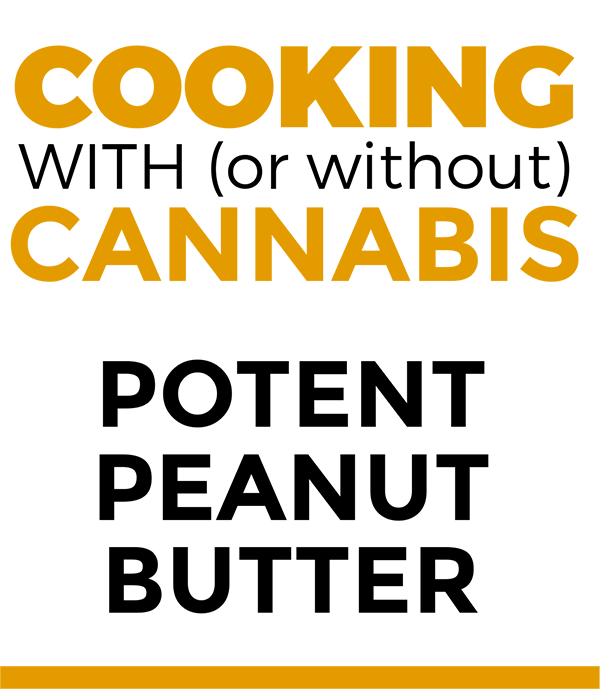 Potent Peanut Butter
Ingredients:
2 Cups Roasted Peanuts (you can also use almonds, cashews, or macadamia nuts)
2 tablespoons thc infused oil
2 tablespoons natural honey
Preperation:
Combine your nuts, oil, and honey into a food processor and blend for about a minute to result in a chunkier consistency.
About 2-3 minutes for a creamier consistency.
To add a bit more sweetness, stir in another tablespoon of all natural honey.
Store in a lockable container and stir to mix up any oil that has separated to the bottom.