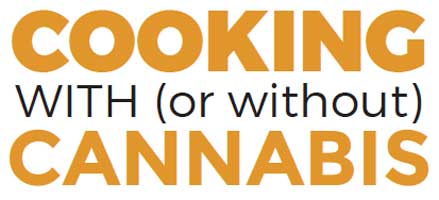 Hippy Hummus
Ingredients:
1/4 cup tahini
1/4 cup lemon juice, freshly squeezed
15 ounce can of chickpeas, drained and rinsed
2 garlic cloves
1/4 cup canna oil
1/2 cup ground cumin
1 tbsp. water
salt and pepper to taste
Preperations:
Combine lemon juice and tahini in blender. Blend for 30 seconds.

Add chickpeas, garlic, Canna Oil, cumin and water. Blend for 1 minute until smooth. Add more water if needed to reach desired consistency.

Pour hummus in serving bowl or store in refrigerator for later.
Yield:
About 1 Cup.