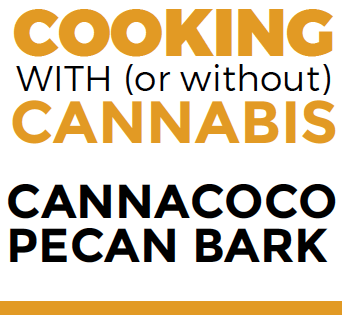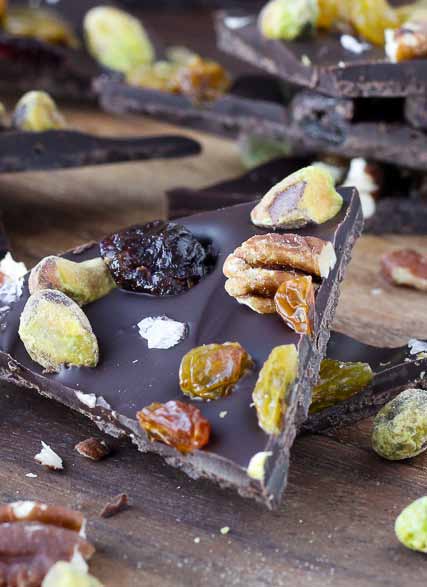 Cannacoco Pecan Bark
Ingredients:
8 ounces dark chocolate, 70-85% cacao solids
2 tbsp. canna-butter
1/2 cup Grape Nuts Cereal
2 tbsp. chopped unsweetened dried cherries
2 tbsp. golden raisins
1 tbsp. unsalted pistachios, chopped
1 tbsp. unsalted pecans, broken into pieces
Preperation:
1. Cover your work surface with parchment or wax paper.
2. Process until smooth, stopping a few times to scrape down the sides. Season to taste with salt.Place the chocolate and butter in a medium microwave safe bowl*. Heat in a microwave at half power at 30 second intervals until almost fully melted, it may take a few minutes. Check frequently. When it is almost melted, remove and stir to melt fully.
3. Use a rubber scraper and turn the chocolate mixture onto the parchment. Spread out somewhat evenly. It doesn't have to be perfect.
4. Sprinkle with all the toppings, and very gently press them in. Allow to cool fully, checking to be sure the chocolate is set. Break into pieces to serve.
YIELD: 1-2 SERVINGS.
A microwave is a good way of melting chocolate, but here are a couple of tips. Use a bowl that doesn't get hot. If the bowl is too hot to touch, it is too hot for the chocolate. Also, be sure not to let any water get into the bowl. Chocolate disaster!