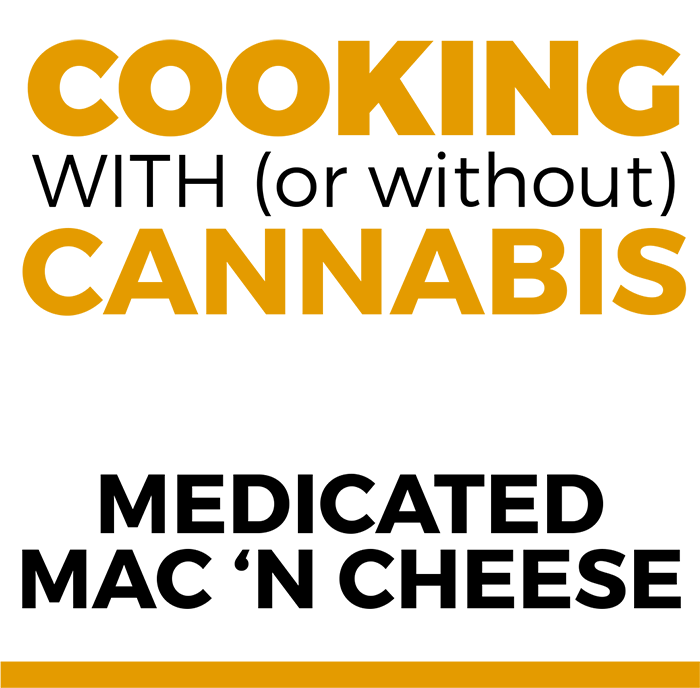 Medicated Mac 'N Cheese
Ingredients:
• 8 ounces macaroni
• 1⁄4 cup (1⁄2 stick) butter
• 2 teaspoons
cannabutter
• 3 tablespoons all purpose flour
• 1⁄4 teaspoon salt
• 1⁄4 teaspoon freshly ground black pepper
• 2 cups whole milk
• 2 cups shredded Cheddar cheese
Preperation:
1. Cook the macaroni according to the package directions. Drain the macaroni and transfer to a medium bowl.
2. In a medium saucepan, melt the butters over medium heat. Stir in the flour, salt, and pepper.
3. Slowly add the milk, stirring constantly for 7 to 9 minutes until bubbly. Add the cheese, and stir until completely melted. Add the cheese mixture to the pasta, and stir until completely coated.
4. Serve warm.