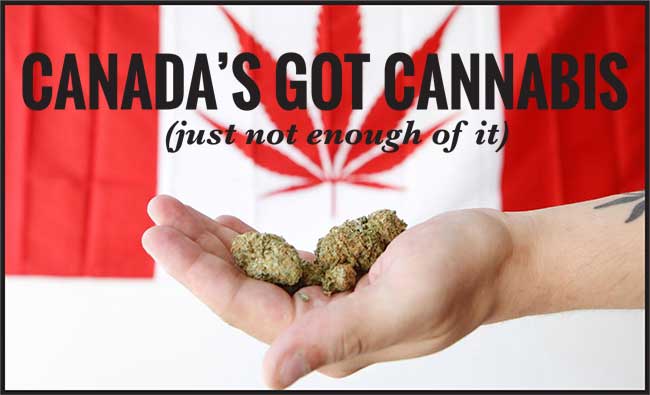 CANADA'S GOT CANNABIS
(just not enough of it)
Written By: Gazette Staff
Just three weeks after the sales of recreational marijuana was authorized, Canada is running low on legal pot. This shortage is sending some frustrated consumers back to the black market. Angry consumers across the country say they are returning to their illegal dealers. In Montreal, several pot smokers said their original dealers were taking advantage of this shortage by offering home delivery services and lower prices.
Retailers, consumers and the producers themselves say they are aggravated by the shortage, which is being blamed at least partly on the unexpected explosion of demand for government-approved marijuana and the slow pace at which the federal government has licensed cannabis producers. "We are building a new legal industry that wasn't there three weeks ago, and we knew there would be problems, We need more weed!" said Trevor Tobin, who teamed up with his mother to open a marijuana retailer called High North in Labrador City, Newfoundland, a small mining town near the Quebec border. He said his suppliers did not grow enough plants and don't have enough packaging equipment.
"The government is just feeding the black market and our customers are going there," said Mr. Tobin, the shopkeeper. "We are called High North. But legal weed is in such short supply that no one is getting high on it."
Mr. Tobin said that after opening the store on Oct. 17, the day of legalization, his entire marijuana supply sold out in four hours. Among the items flying off the shelves were a potent sativa strain that gives people a "creative and social buzz," and pre-rolled joints, he said.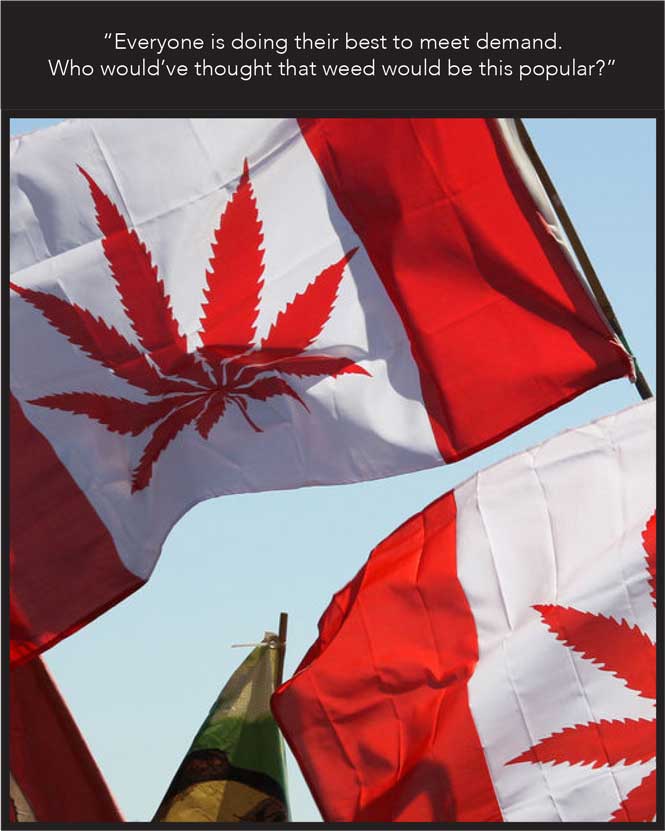 After waiting two weeks to get a new cannabis shipment, he said he had been forced to shutter the store for a week. He said he and his mother had invested about 100,000 Canadian dollars in the shop and were struggling to pay their bills.
His suppliers, who are licensed by the provincial government, had told him that they had underestimated demand. The store, which has now reopened, is trying to scrape by with the sales of paraphernalia like bongs and rolling papers. But Mr. Tobin said it was not enough for the business to be profitable.
Safe to say we've got it pretty good here in the ol' U.S. of A. Given that marijuana has been illegal for so long, the government hasn't had a reliable benchmark to know which products would be in high demand or to be able to estimate the demand level.
Luckily we've got our bearings straight here in America. When was the last time you visited a dispensary that had trouble stocking product?
O' Canada, O' Canada.