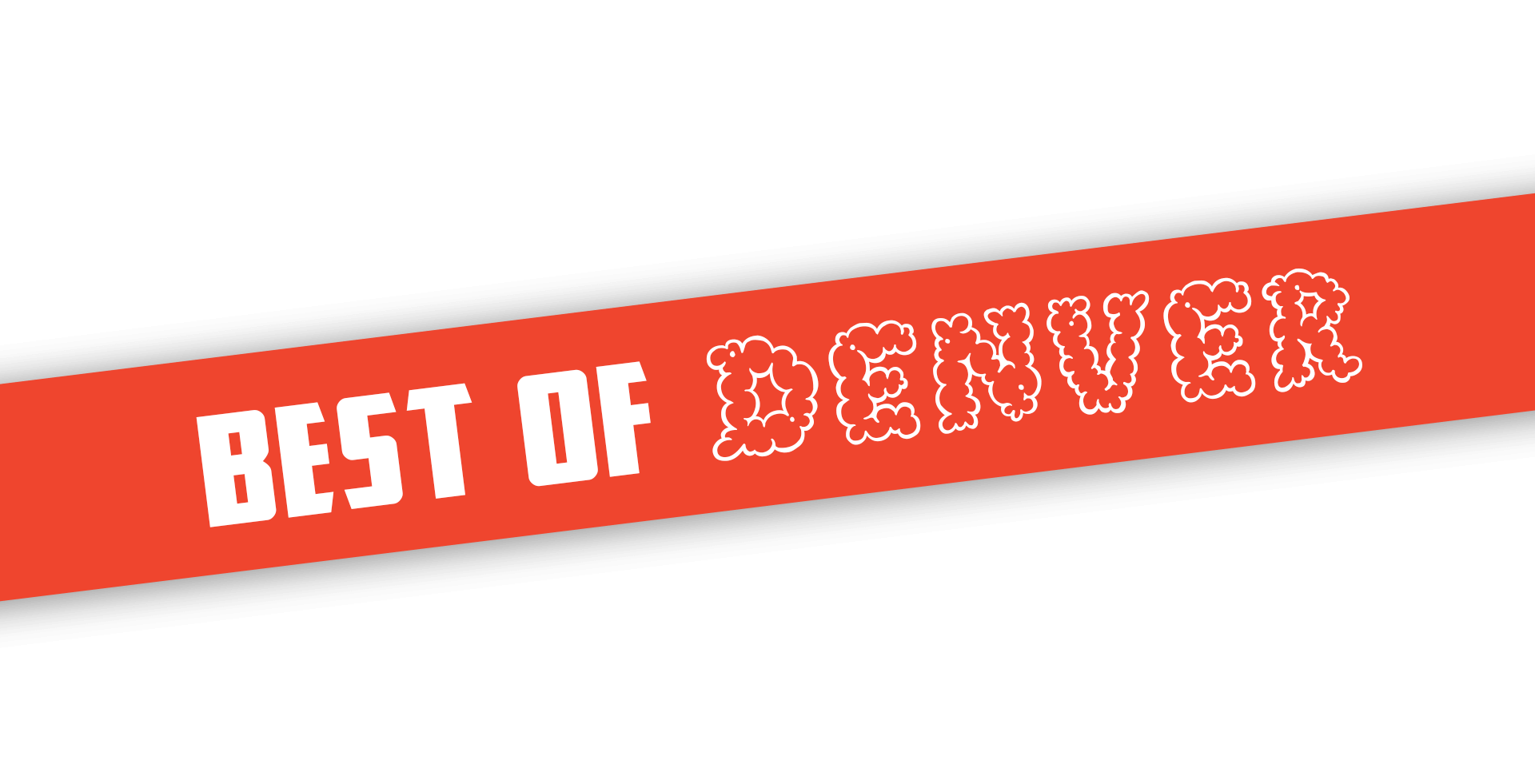 May, the fifth month of the year and indeed, one of the least eventful times of the year. May doesn't have any huge holidays to celebrate and there isn't much else going for it. Yes, there are May flowers and Cinco De Mayo, which can be awesome as long as people don't negatively appropriate the culture behind the event, but that is it. Besides these two things, all May is really good for is enjoying the warmth of the day and making sure you get outside. If you have a hammock, time, and skin that doesn't sunburn, May is a marvelous time. If you do not have those things, well you are out of luck.
But we wanted to make May a little more exciting. So our team answered some questions to provide people a better understanding of their favorite things. Now, many of these questions are based in things to do with your spare time in May such as some ice cream flavors to eat when you are high, some restaurants to eat at, and more.
About two hours before our office started drinking for Opening Day, we sat down and enjoyed a few bowls, and the following questions were asked. Without further ado, here are some of our favorite things involving weed and not weed. Enjoy, and hopefully, these can complement your experience.
Of course, as we were getting high right before lunch, a few of the first questions covered the idea of restaurants, delicious treats, and munchies. The following three questions were the top three we asked about what people like to put in their mouth besides more weed when they are enjoying weed.
Q. What is your favorite Denver restaurant to eat at when you are high. The answers are below. If you haven't been to any of these places and are in town, be sure to stop by because having tried a few and knowing how much our team loved them, they are worth the experience.
1. Ophelia's
Located in the heart of downtown and not too far from Coors Field, Ophelia's is beloved as a trendy spot to get fantastic food. Everything on the menu takes classic dishes and adds in different twists that enhance the flavor while leaving you wondering how someone came up with that combination. The decorations of the place and unique layout make it a go-to stop for a date or a night out with friends. The one thing is this place can be a little hard for spontaneous smoke and eat session as it can be in high demand. Make sure to make reservations first before just stopping in.
2. Park Burger
There is no lack of burger joints in town. Throw a stone and you will hit a gourmet burger place and a dispensary in Colorado and all of these places seem to try and find something unique and new to offer their eaters. For our team, not just one person, one burger place seemed to stand out above the others, and this place was Park Burger. The location is notable for having won a few awards throughout the years, and it seems to offer a new addition to the menu fairly regularly. With multiple locations and a huge rotating beer list, it is worth checking out. The sweet potato fries were recommended, but any burger is a delicious choice.
3. Curtis Park Deli
Nothing gets more hipster than Curtis Park Deli, but when it comes to food, that is pretty okay. Curtis Park Deli is a delicious little sandwich shop where everything just oozes freshness. The location up in the RiNo District of the city is easy to miss and off the beaten path. Make sure to double check when they are open as well, but stop in for one of their many sandwiches and, if you want, you can even take the meats home. With a variety of traditional sandwiches, the thing that makes Curtis Park Deli stand out is its fresh ingredients. From veggies to the bread to especially the meats, this place cannot be beaten when it comes to conversations on a light lunch with delicious flavors.
4. Ale House
The Ale House is popular both because of their food and drinks, but also their location. Sitting in the Lower Highlands right across from the downtown area, this place has a great patio with a spectacular view of the city and a little bit of the mountains. As it heats up, this is the perfect place to be for the evening. The food is not half bad either with the wings and pretzel bites being very popular it seemed. If you want a beer and a place to enjoy the summer, this is the perfect place to go.
5. Bangkok Thai
A very authentic place and a little bit out of the way from these other restaurants, Bangkok Thai is located in Lakewood, but offers some of the most authentic food you can eat. With a spunky staff who obviously cares about what they are serving you, this place is a must for a fun time and delicious food. Their menu is wide enough to offer even newcomers something they can love with a delicious taste they will crave. It is worth the trip and the food, price, and service will have you coming back for more.
Q. What are your favorite specific munchies to eat when you are high? Unlike the first which asked for a particular restaurant, in this one, we wanted people to provide a great individual dish to eat when high. The following is what we got.
1. Queso- Preferable from Illegal Pete's
Since we were about to go to lunch, everyone was talking about what was nearby. One of the great suggestions was Illegal Pete's which led to a debate on why this place was better than Qdoba and Chipotle. Because Qdoba is the kind of place you feel guilty eating at, and Chipotle might kill you, Illegal Pete's was easily the best, and most local, option. The one thing that made it stand out above the others: it's delicious queso. Chipotle has none and where Qdoba has some, again it's kind of a sad place. Illegal Pete's queso, in particular, was munchie go-to number one.
2. Frozen Twix or Anything Gummy
Okay, now this one was a little weirder, but it appears one of our coworkers loves freezing things. While it might sound strange, it is a great idea. When you freeze any candy, whether it is Twix or even gummy bears, for some reason it makes them that much more delicious. They are a little brittle, yes, but they are still none-the-less worth trying. For some reason the freeze helps enhance the flavor. Make sure to try it next time you get high and obviously, you might not want to wait, but it is worth it.
3. Munchies Snack Mix
Okay, now this one is cheating a little because it uses the name of the question in the list. Except Munchies snack mix has nothing to do with weed. Well, I mean it was cleverly named, and we all know this, but it isn't made directly to relate to weed. Instead, it is just a combination of treats no one in their right mind would put together unless they were catering to stoners. Well, apparently it worked because it made this list so I guess some people know what they are doing. This one was an easy one to include on the list because of the name and irony involved.
4. Pizza
Okay, yet another original one here folks. Who would've thought stoners would love pizza? It is easy, convenient, and often there is little to no effort in making it happen. Because we need to say more here than just pizza, because it's cool, there is something we can provide called context. Where our people love pizza, one stood out above the others. Not just any pizza but Ian's, the holiday grail of pizza. If you are looking for pizza to eat when you are high, the Mac and Cheese pizza from Ian's is a must. Check it out.
5. Voodoo Donuts
There we go, now we are talking. Coming in at the end of the list, Voodoo Donuts rolled the lists of sweet treats. As a Denver staple, anyone who has been on Colfax knows well, this location is great for a variety of crazy treats you are not going to want to share. Anyone who has been to Voodoo Donuts knows it is a cash-only establishment, but with plenty of choices, you can easily burn through $20 here in a matter of minutes. There are so many great options at this location that it is worth stopping by. Be ready for long waits and be sure of what you want when you get up front. The Captain Crunch donut was a popular choice.
Q. Favorite Ice Cream? Like I said, we liked food when we were talking about all of these questions. Where ice cream was not mentioned in the first two, it was on the cusp of everyone's tongue and thus, became a thing we had to talk about. Here is what we found, only one person hated ice cream, they are weird, right? But we were able to find a few more choices for good ice creams to eat while high.
1. Ben and Jerry's Half Baked
Going for a classic, but yet another stoner stereotype. Although not a Colorado local, this ice cream can be found in any of your local grocery stores, making it an easy grab. For those who might be ignorant about this delicious treat, Half Baked is a mix of cookie dough and brownie batter, combining two deliciously undercooked items into one calorie baked stoner's dream. Half Baked is forever a reigning champ in the arena of foods you do not need but will enjoy when high. In turns of convenience, this one is easy for all to find.
2. Little Man Ice Cream – Salted Oreo
A local ice cream joint, Little Man, is popular as looking like a giant milk can in the middle of the Highlands. Even better, it has delicious ice cream and is dedicated to a charitable mission. As Little Man has expanded, it is a little easier to find pints of its ice cream in local shops and stores, meaning you do not have to wait in an outrageous line to grab access to some of this treat. Although their menu changes, a constant staple is the Salted Oreo flavor. Combining sweet and savory, this is at least worth sampling, if not getting a cone full any time you have the chance.
3. Menchie's Peanut Butter Frozen Yogurt
Although not technically ice cream, we will let that slide here for the sake of filling the list. You see, frozen yogurt has picked up popularity among many people and continues to make headway in replacing some love for ice cream. Having made popular the self-serve format and all the toppings you could desire, Menchie's is one of many froyo places sprinkling the city where you can make wild concoctions of mouth watering pleasure. The Peanut Butter flavor was a particular favorite in this pool, especially when combined with Reese's Peanut Butter cups or chocolate chips.
4. Sweet Action – Stranahan's Whisky Brickle
Coming up twice on this list, Sweet Action is a South Broadway ice cream joint perfect for the long summer nights. With a variety of rotating flavors and some staples, it is easy to visit this place often and eat your weight in ice cream before you even know it. One of the favorite returning flavors was the Whisky Brickle, a great combination of a local Colorado whiskey with delicious ice cream. Check it out along with their other flavors.
5. Sweet Action- Anything Vegan
Again, Sweet Action, but this time for something very notable. If you have a lactose intolerant friend or a vegan in your group, it can be hard to get ice cream. Sweet Action, and Little Man for that note, have remedied this by being sure to include options for vegan flavors as part of their menu. These include ice cream flavors which make for great treats for those vegan members of your party, but they also tend to be just as delicious, making them worth a try no matter what your food preference happens to be. As with much of the items on their menu, the vegan flavors at Sweet Action tend to rotate so check back frequently to see what ones you like most.
Q. Favorite Drink and from where? What is summer without alcohol and weed? Where some people are a little more afraid of smoking and drinking, others find they love this. Others yet will tell you that it is okay to drink a drink or too as long as you take it in moderation and do not get too high or drunk. With this in mind, our team talked about great places to get drinks and the specific drinks to get in these places.
1. Zephyr Brewing Co – Chocolate Raspberry Stout
There are so many great breweries in Colorado it is somewhat unfair to name just one. When it came to selecting one beer, one of our team members was adamant about this one, however. As an award winning stout, it is easy to see why they would love it so much. The Chocolate Raspberry Stout tastes exactly as it sounds, and this is sometimes a miracle with beer. It is often more likely to hear about a name of a drink and it tastes like some weird concoction. Not the case here. The beauty of this beer is that although it is a darker one, it works out perfectly for a nice summer afternoon. The one downside is they sometimes do not have it on tap but if they do, it's worth trying.
2. Southern Hospitality – Whiskey Wednesday – Barrel Aged Old Fashioned
Southern Hospitality, Justin Timberlake's restaurant, is a hidden gem in the city. It is a great place for good BBQ and has a fantastic happy hour. On Wednesdays whiskey drinks are low price, and this is the perfect time to drink a Barrel Aged Old Fashioned. Although it is premixed, so you cannot remove the bitters if you hate them, it is still delicious. And for only five dollars on a Wednesday, I can see why this is such an unbeatable deal. They also do a few martinis on Monday and some specials on Thursdays. All great deals for drinks.
3. The Rio – Margaritas
A classic here in Colorado, the Rio margaritas are known for their strength and ability to get you pretty wasted in a short amount of time, so be careful with these. Now these drinks, however, are quite delicious and worth trying. If you ever have a craving for Mexican food and some drink as well, stop by the Rio and try one of their margaritas, or two. They do tend to cut you off after a while, so it is worth enjoying them while the staff will still serve you them.
4. Terminal Bar – Anything
Located in the main hall of Union Station, as a bar built around original features of this train station, Terminal Bar is a classier place with a great variety. They offer everything from classic drinks to a whole variety of local draft beers. The main reason this says anything is because as a bar, you really cannot go wrong here. The bartenders tend to be very well trained in their drink making abilities so be sure to take advantage of this when you stop in. Don't worry about what you order, stick with your favorite and enjoy what you end up getting. Try a few new things even. You likely won't regret it.
5. First Draft – "Dunno It Depends"
First Draft is relatively new to the scene, but offers a unique experience in that you get to pour your drinks. The entire niche behind First Draft is that visitors get a card and have access to close to 30 rotating taps of local and widespread beers. There are also a few things like wine, coffee, and kombucha thrown on the taps for variety. The theme behind these taps can vary, for example, last time we were there it was Saisons, but with the ability to pour as many ounces as you want, it is a great place to sample different types of beers before making your final selection. Stop by with a group of friends and try new things.The atmosphere and food at this place make it a great new stop in the city.